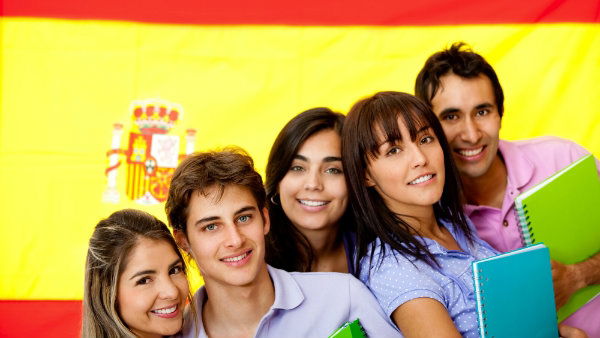 ONE of the biggest concerns for any parent thinking of moving to Spain centres upon the standard of education their children will receive if they move into the Spanish state education system.
The quality of this is of critical importance to any parent unable or unwilling to afford an 'international school' and will often define whether a permanent move to Spain is possible or not.
So, what is Spanish state education like?
Well, as the parent of two children (one of whom is now completing his degree in a Spanish university and the other about to start her final year of Bachillerato), I would say that, on the whole the education system works well.
However, I think there are two areas that let the system down, one of which is pertinent to foreign children and the other more general (and perhaps more serious). With regard to foreign children, one factor that can make life difficult is the requirement to learn (in certain Regions) the local Spanish language as well as Spanish itself.
So, if you move to Catalonia or Valencia or Galicia or the Basque Country then your child will have to learn Catalan, Galician or Basque (as well as an obligatory international language). Indeed, at primary level your child may find that all the teaching is actually done in the Regional language rather than Spanish.
Obviously, it is challenging for any British child to learn Spanish quickly so as to participate in their academic studies, but to learn two 'core' languages simultaneously is much harder. So, there are arguments to suggest that if you are thinking of moving to Spain with school age children then you should choose an area that lacks a local language. In these areas, the obligatory second language will be only an international one (English, French, German etc.).
Certainly, local Spanish languages have absolutely no international value and yet, as obligatory subjects, can cause considerable additional stress to your child, for potentially little or no future gain.
The second 'problem' with Spanish education is that it revolves around a great deal of rote learning and this is as true for primary and secondary schooling as it is for university degrees. As a consequence, many Spanish students have phenomenal memories!
Of course, the trouble is that learning by rote is not very creative. By comparison, in the UK students are generally taught how to apply knowledge rather than learn (and be able to repeat) huge amounts of academic material. Certainly, the Socratic concept of education in Spain remains alien and the tutorial system of UK universities is all but unknown.
Does this matter?
Well, in the greater scheme of things it probably matters less than it did. There are some grounds for thinking that the pure rote learning system may be changing. Meanwhile, the ability of university students to go abroad on Erasmus courses means that they receive, at least for a year, a different system of education before they start work.
Do I have regrets about the schooling that my children have had in Spain?
No. I think the advantages of growing up in another country and total fluency in a major world language more than compensate for any negatives within the Spanish education system!
---
Nick Snelling is the author of five books including 'How to Buy Spanish property and Move to Spain – Safely!'and runs the information site Culture Spain