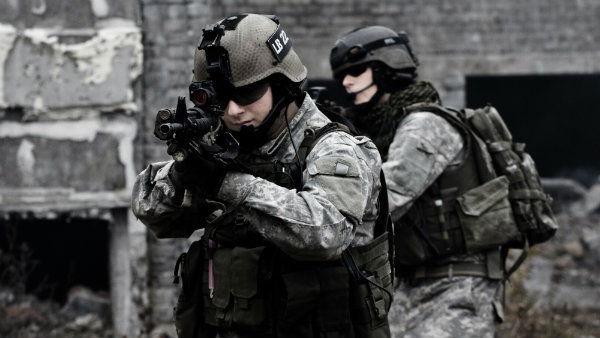 CONTRARY to what many may think, most of the feedback I get from this blurb is very positive.
I reckon some 90 per cent of perusers agree with most of my comments. Although this is obviously extremely gratifying, it never ceases to astonish me that all I need to enjoy this kind of response is use a bit of common sense.
Years ago, before the blight of political correctness 'elf and safety and human rights, we all had to use our common sense, merely to survive. The Nanny state has turned us all into a namby-pamby flock of Big Brother sheep, frightened to even open our mouths at times for fear of offending someone.
Soldiers are frightened to kill their enemies, firemen are wary about saving people, policemen are reticent to arrest criminals – it's all become ridiculous. Can you imagine a fireman of the 60s or 70s watching someone drown because they, the rescue service, were not authorised to enter water over four inches deep?
Or a soldier on the front line of WWI or 2, waiting to be shot at before he could use his own weapon? They would think we were all mad. We certainly would have lost those two particular engagements, (Not that there would have been a second!)
Common sense is also the reason I am a capitalist. I believe those among us who are capable of creating businesses and successful companies should be encouraged by every means possible – not penalised. How ridiculous is that? Most of the dissenters and gripers are simply envious and bitter anyway. To me the whole thing is simple common sense.
Scenario: Individual has incentive and know-how to create a new business. Works hard, often very hard. Business begins to succeed. Takes on staff. Staff use wages to purchase more from retailers. Retailers buy more stock from wholesalers. Wholesalers prosper; take on more staff. Order more goods from manufacturers. Raw product outputs take a turn for the better. Less people on dole. Economy thrives and everybody wins.
Frankly I believe that whoever has the incentive and know-how to kick all this into action, can have all the yachts and private planes they want.
Compared to the prosperity they can bring to whole nations, their indulgences are a mere drop in the ocean. These entrepreneurs should be encouraged by every means possible. But not according to the left, heaven forbid.
The union happy left wing brigade would rather see these people clad in sackcloth and ashes. 'Tax them to the hilt' they scream. Hit their yachts, planes and luxuries with every discouragement we can muster. 'Everybody out'. Give 'em as much aggravation as possible.
Result? Businessman closes, moves or loses business, sacks staff and the whole process I have just described goes into reverse. Result. Economic disaster. Not rocket science is it? Simply common sense.
Keep the faith.
Love Leapy [email protected]