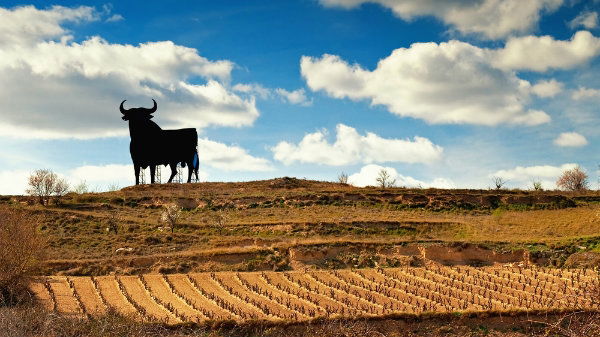 THE jury might still be out regarding climate change, but for Spain's wine-producers it is already a reality.
The effects of global warming are irreversible, Alberto Guadarrama told an interviewer from the El Pais national daily. "It is a reality that can't be hidden," claimed Guadarrama, a scientist as well as a director of the Matarromera vineyard based near Villalba de Adaja (Valladolid).
The company is investigating which varieties of grape are most resistant to higher temperatures and works with universities in Zaragoza, Madrid and Barcelona. They are currently studying the genetic behaviour of different types of grape when faced with climate change. They are also developing new production methods, with Verdejo, Garnacha and Tempranillo giving the best result so far.
Temperatures in Spain have risen by between 2 and 3 degrees since the 1940s, explained Sara Martin, a technician working with Guadarrama. If they continue to rise, grapes will ripen too early and produce too much sugar, resulting in a higher alcohol content and lower acidity. Reds will lose colour, while white wines could lose flavour and aroma.
Several wine producers, like Cataluña-based Torres, are already affected and considering switching to other grapes or re-locating vines to higher and cooler locations. Others are looking into the viability of planting more vines and retaining foliage to protect grapes from the sun.