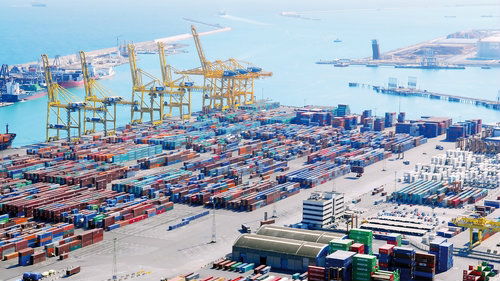 SPAIN was criticised by a leading businessman for being a country where products are dear and imports cheap.
We have lost competitiveness in the last ten years, lamented Francisco Javier Campo, president of Spain's commercial codification association, Aecoc. Some experts believe the economic crisis has made the country more competitive and encouraged it to concentrate on exports, he agreed. "But nobody ever said that Economics are an exact science," he told an audience of 1,000 retail sector businessmen and executives at Aecoc's annual conference.
The belief that "Europe doesn't believe in us" has to be banished, Campo said. In order to control the bond yield Spain must first do its homework and comply with the public deficit programme. Campo also defended Rajoy's labour reforms. These are not designed to create short term employment but to improve competitiveness and productivity, he argued. There are no short-cuts and long-term is the only answer to creating jobs.
Collaboration between business concerns and the public Administration is equally important, Campo said. Courage was needed "to do what has to be done" over reforms, adjustments and improved efficiency. There was approval for Hacienda minister Cristobal Montoro for declaring war on tax fraud, although Campo corrected him up for saying "there is excessive tolerance for fraud and corruption." Instead there should be "zero tolerance," he insisted.