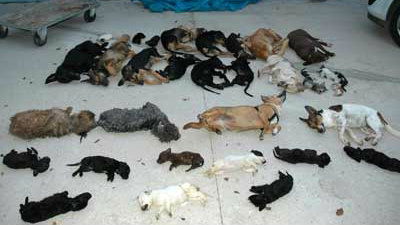 THE director of a Torremolinos animal shelter is being charged with killing 3,000 cats and dogs illegally.
Carmen Marin of the Parque Animal sanctuary wrongly euthanized them between 2009 and 2010 using small doses causing the animals to suffer, prosecutors say based on evidence found during an investigation.
The shelter's manager is also being charged.
They allegedly 'administered lethal medications to the animals in small doses, causing unnecessary and unjustified suffering until death.
The director and manager are not qualified to administer euthanasia drug Dolethal, and are also accused of falsifying monthly reports to the town hall.