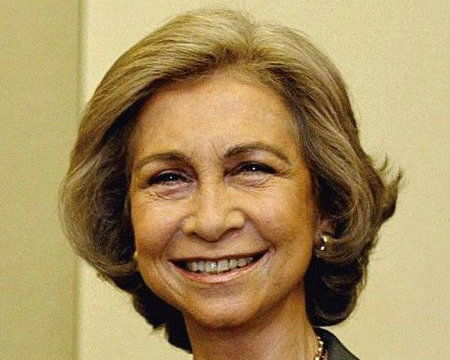 AN online dating site is being sued by Queen Sofia for using her photograph in an ad campaign and 'damaging' her 'honour and dignity'.
The American website Ashley Madison used a Photoshopped image of the Queen with her arms wrapped around semi-naked young man. The advert featured the slogan: 'Now you no longer have to spend the night alone'.
It is believed that the site, which encourages extra-marital affairs, was using it as a reference to infidelity rumours surrounding her husband King Juan Carlos.
Meanwhile, the same firm used a picture of the King with two scantily-clad models, with the slogan: 'The best place to 'hunt' for an adventure'.