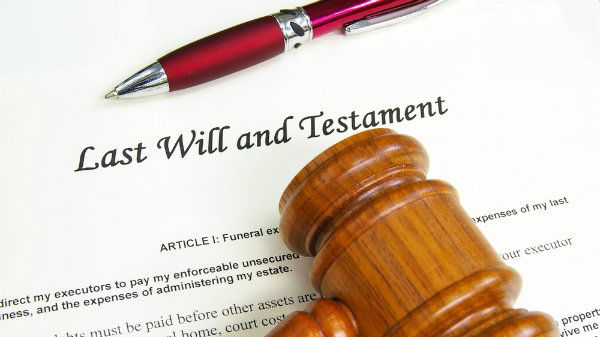 EXPATS can now opt out of Spanish rules of succession in favour of their country of birth. If you are an expat and have no intention of popping your clogs before August 17th 2015, the latest EU rules on inheritance may be of interest to you and your family.
In June this year, the EU approved regulations establishing a single method for settling 'cross-border inheritance situations.' In other words, ending the confusion of holding both Spanish and UK wills and who gets what and where? The new regulations were promptly ratified by the Spanish Government in August.
This means that any expats wishing to opt-out of the Spanish inheritance system can do so by filing a 'European Certificate of Succession' which allows them to revert back to the law of their country of birth. We are talking here about 'estate' wills involving property and wealth, not death duties which still remain firmly in Spanish hands.
Without this certificate, succession would automatically be dealt with under existing Spanish law which has been designed to protect family loyalties and is far more stringent on whom you can or cannot leave your assets to than most other EU countries.
For instance the law states that an estate has to be divided into three equal parts, in essence limiting the surviving spouse to only one third of the value. The other two thirds are technically passed on to the children, although the spouse has some control over the final third. This is not as hard as it sounds on the surviving partner, as after various other formalities the value gets back to around 80%. To get an accurate picture of how this would personally affect you and your family, it is recommended you discuss it with a professional advisor such as a Gestoria or Abagado.
If you go for the non Spanish option, 'Certificate of Succession' according to the law of most countries, including the UK, you are totally free to spread your wealth around to whoever takes your fancy. For example a German shepherd dog called Gunther IV, inherited a reputed £90 million fortune in July 2000 including a property portfolio listing estates in the Bahamas, Italy and Germany. Eight years ago Patricia O'Neill, the daughter of the Countess of Kenmore, left a £40 million fortune to her pet chimpanzee, Kalu. But not all luxury pets have fared so well.
Although New York hotelier Leona Helmlsey' estate was valued at around £4 billion, she only left her white Maltese Terrier a measly £6 million, but even then, the poor pooch was forced into hiding after receiving death threats from an unknown source. Her four grandchildren were excluded from the will. These are stories that could never happen in Spain.
The only countries to opt out of the new rules of succession are the UK, Ireland and Denmark Britain where existing regulations state that it is the Law in the country where the asset is situated which determines the legal heirs.