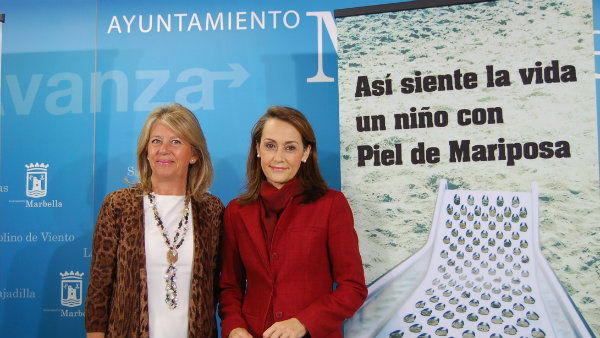 MARBELLA hosts the DEBRA International Epidermolysis Bullosa Research Conference from today (Monday November 5) until Wednesday at the Melia Don Pepe Hotel.
As Nieves Montero, The Butterfly Children Charity DEBRA Spain's president, has explained, it is a great honour for the Spanish charity to host this relevant scientific event which will gather prestigious researchers who are carrying out studies related to the Butterfly Skin condition internationally. The Congress is organized every three years by DEBRA International with the aim of reviewing progress in EB research and identifying challenges in the development of clinical solutions, identifying new research directions and opportunities and deriving consensus on priorities in fundamental EB research and therapy development.
According to Evanina Morcillo, DEBRA Spain's director, DEBRA International is a nonprofit organization formed by all the Butterfly Children Charities of the world (called DEBRAs) and is responsible for funding more than 80% of the studies that are carried out at the moment internationally. The different therapies available to date, which will be discussed during the Congress are cell therapy, protein therapy and gene therapy.
Marbella's Town Hall collaborates in the organization of the event via Tourism and Social Services departments. At the same time, the Association of Municipalities of the Western Costa del Sol (Mancomunidad de Municipios de la Costa del Sol Occidental ) together with Bodegas Quitapenas, will sponsor a traditional local products tasting-reception for the Congress assistants.
Conclusions drawn from this very important Scientific Congress will determine the strategies to follow in the next three years in the search of a cure for the Butterfly Skin condition which affects people all over the world.