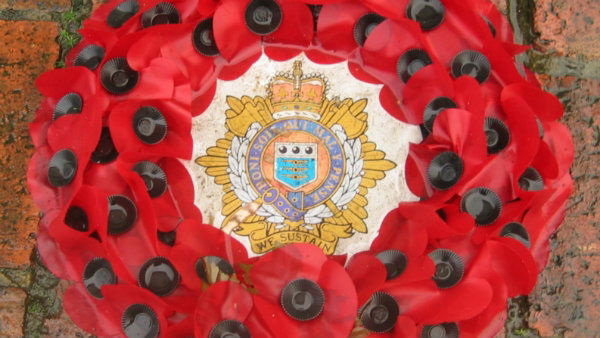 WHILE a Pounds 42million (€52.5m) target has been set for this year´s Royal British Legion (RBL) Poppy Appeal worldwide, organisers in Spain South are aiming to raise €88, 765.34.
All money raised in Spain stays here for beneficiaries.
Last year the worldwide poppy appeal raised just over Pounds 40 million (€50m). This figure enables the RBL to help many individuals and families of Service personnel whether presently serving, or who have served their country in the last.
During the past year the Poppy Appeal made it possible to help Armed Forces families with £1.7 million (€2.12m) every week in direct welfare support, answering more than 165,000 calls for help.
The RBL has also committed £50 million (€ 62.5 m) over ten years to support the Ministry of Defence´s programme of recovery for wounded, injured and sick Armed Forces personnel in partnership with Help for Heroes.
Ralph Harpin, Poppy Appeal Co-ordinator for Spain South, personally thanked everyone involved in the poppy appeal as well as people who have supported the appeal.
This year there will again be a Garden of Remembrance in the English Cemetery at St. Georges Chapel, Malaga.
People wanting to dedicate a Cross to mark the memory of a loved one, friend or comrade, should contact Ralph on 952 11 21 41 or at the Homes, Gardens & Outdoor Living Event in Estepona on November 9 – 10 with their name and brief message.