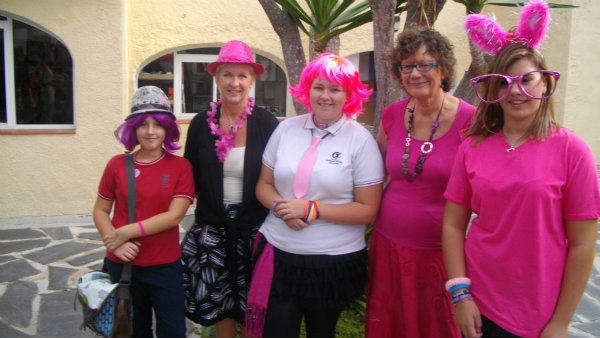 STUDENTS and staff at Xabia International College, Alicante, celebrated Breast Cancer Awareness Day by wearing pink accessories.
They donned wigs, hats, scarves, bracelets, sunglasses and even earmuffs, and by paying €1 for the privilege, and buying pink-iced cakes at morning break-time, helped raise more than €200 for local breast cancer charity, MABS.
Local gynaecologist, Dr. Van Harmelen addressed morning assembly to help students understand the causes and effects of breat cancer.