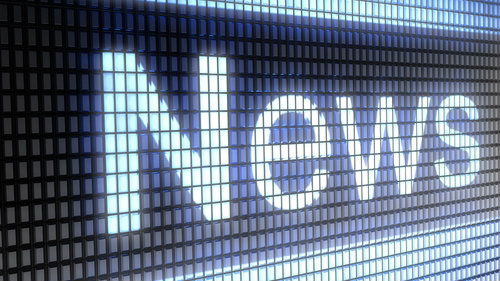 All gone
THIRTY-SIX players, including both teams and substitutes, were sent off during a Paraguayan junior league football match that ended in mayhem.
Human flag
MORE than 24,000 Pakistanis formed the world's largest 'human national flag' in the eastern city of Lahore, smashing a five-year-old record set in Hong Kong.
Buried alive
A JACK RUSSELL terrier has had a 'miraculous' escape in France after being poisoned and buried alive on his third birthday.
Puppy love
A US schoolboy who got lost in the woods near his home survived a night of cold weather by cuddling his pet puppies.
Coffee morning 
MONTGO RESIDENTS ASSOCIATION JAVEA meet for a Coffee Morning on the first Tuesday of the month, come and meet the neighbours, all welcome. For more details of events, news and information of interest visit www.montgoresidents.com
Coast law
JAVEA'S town hall sent the State Government a proposal to extend beach surface for construction from the current 20 square metres to 150.
Finance aid
DENIA'S town hall asked the Alicante government to finance the €120,000 plan in Joan Fuster Avenue, including sewerage, paving and building green areas.
Beach cars
A PARKING lot project in the access to Cala del Moraig beach in Benitatxell, with room for 130 cars, is being studied by the regional Coast Council.
Castle venue
CONFERENCES and cultural activities will be held inside Denia's Castle during November and December, the town hall said.
Q for quality
THE Tourist Info offices in Pego have been awarded the "Q" seal by the Spanish Institute for Tourist Quality, which acknowledges high quality in tourist services.
No funds
WELFARE services for the needy have run out of budget in Teulada-Moraira, as the town hall reports they have assisted 50 per cent more people than last year.
Tax hike
GANDIA residents will pay €114 per house as rubbish collection tax next year, 32 per cent more than the current charge, the town hall said.
Bullseye!
MORE than 10,000 people participated at the 22nd National Darts Championship held in Benidorm's Palau d'Esports stadium, during October 25-28.
Ale 'n' hearty
20,000 litres of beer will be drunk by around 30,000 visitors – organisers estimate – in Calpe's 25th Oktoberfest festival, running from last Thursday 25 until this Sunday (November 4).
Health claim
FOUR months have passed since a whole 34-bed floor was closed at the Marina Baixa Hospital in Villajoyosa, while some patients are being transferred to nearby centres, CCOO trade union denounced.
Jilted singer
BENIDORM Mayor has been accused by PP party councillors of "misleading" Spanish singer Raphael, who was promised a commemorative sculpture in August that never came.
Waste tax
THE rubbish collection tax in Marina Alta towns may be increased €10 plus 10 per cent VAT next year, the company managing the regional waste treatment plant (Reciclatges de Residus) said.
Man shot
A MAN aged 23 was shot in a leg at Republica Argentina Avenue in Gandia. Police sources said two men wearing helmets stole the victim €12,000 from his job's takings.
Market tender
JAVEA'S San Anton food market is going out to tender, as the town hall said they are "unable" to provide a proper management and upkeep.
Elderly call
THE Benidorm Council of Tourism and the National Hotels Confederation asked the Government not to change the Imserso travel programme for the elderly, as it has "a positive impact in Spanish economy."
Talent show
CHILDREN aged 8 to 14 participated in a singing contest held at the El Corte Ingles shopping centre in Alicante. The best voice won a €300 gift card.
Beach clean
THE Mal Pas, Levante and Poniente beaches in Benidorm were awarded the Ecoplayas title by the Ategrus agency, which acknowledges optimal waste treatment.
Das ist gut
FREE German lessons are being offered by Costablanca German Club members to unemployed people in the town of Jalón, near Benissa and Teulada.
Dancing away
NEIGHBOUR associations in Benidorm marked their special day with a live playback choreography contest at the Aiguera Park.