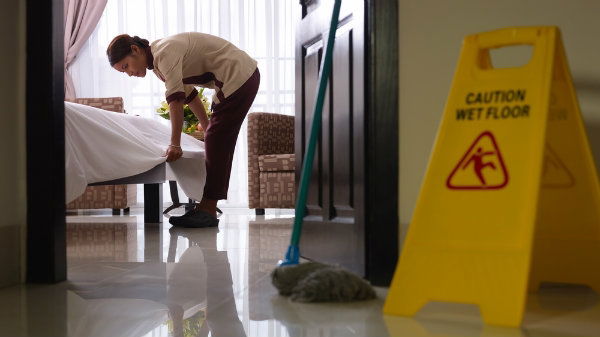 A JUDGE spared a cleaner from returning to work at the Barcelona hotel where her life was allegedly made intolerable.
The cleaner, Carlotta, was suffering from depression, but pronounced fit to return to work last month. "My boss shouted at me, he told me I did everything wrong," Carlotta said. "Sometimes he simply ignored me when I asked him a question," she told the judge.
She was regularly made to clean the same room two or three, because he said she had done it badly and her shifts would be altered at the last moment. On other occasions she made to remain on duty even after her working day was finished.
Carlotta lodged an official complaint of bullying and is now claiming compensation of €15,000. Her case will be heard in December.
Meanwhile, a 2011 law stipulates that when workplace bullying occurs, the courts are authorised to exonerate an employee from working, Carlotta's lawyers claimed. The judge agreed to do so "as a precautionary measure." The potential harm to Carlotta outweighs the "limited disruption" that her absence would cause her employers, he ruled. He also ordered the hotel to pay Carlotta's salary and social security contributions.
Carlotta, a middle-aged South American, later expressed her relief . She had won the first round, she said, "and at least I won't have to see that man's face again."