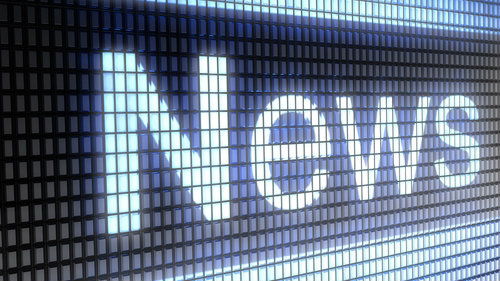 MABS boost
MABS Cancer Support Group opens its new centre this Saturday and hosts a festive winter fair from 12pm-3pm at 396 Avda de los Covachos, Sector B4, Camposol. A Christmas Tombola will see a lucky winner win an overnight stay for two at Hotel La Mariposa.
Take a shot
MORE than 7,000 pictures taken with the Instagram app for smartphones were tagged #Elche after a photowalk organized by the town hall.
Expats help
ENGLISH conversation courses will be offered for free by expatriates living in Torrevieja, at the CIAJ youth centre in November.
Train works
AVE railway works in Orihuela may block the town's road entrance from Correntias – the traffic underpass behind Oleza School – which the town hall refused.
Flower count
MORE than 3,000 daffodils cover the fields of La Mata Natural Park near Torrevieja, 2,071 more than last autumn, the Environment Council said.
Rent grant
MORE than 13,700 pensioners and disabled people in Murcia region will be able to apply for an additional €525 yearly grant. Visit: www.seg-social.es/imserso
Local idol
SAN FULGENCIO-born dancer Gustavo Ramirez brought the Chicago ballet company "Luna Negra" for a live performance in Elche's Gran Teatro.
Big Brother
TWO security camera systems connected to the police station were installed in Pinar de Campoverde urbanisation and the coast entrance to Pilar de la Horadada.
Basque con
A MAN from near Bilbao was held by the Civil Guard as a suspect for scam. He was believed to swindle €60,000 to Murcia businessmen.
School grants
MORE than €85,000 was given by the Torrevieja town hall in 323 grants helping families pay school costs for children under three.
All Saint's
FREE buses will be fleeted to Santa Pola's Cemetery tomorrow Thursday marking All Saint's Day, the town hall said.
Flaming idea
A MAN aged 30 was held for allegedly setting his Torrevieja pub on fire, aiming to get €30,000 from insurance compensation.
Health aid
MORE than 15,000 people can be helped in the recently-opened Health Centre in Aljucer, 3 km from Murcia.
Dog letters
OWNERS of the 678 dogs registered in Santa Pola will receive a letter from the town hall, explaining the rules and fines when pets relieve themselves on the street.
Online scam
A MAN and a woman were held in Torrevieja by the Civil Guard for allegedly renting false apartments in the Alicante coast, charging the deposit fees.
Skin care
A LOCAL plant species called 'tedera' is being studied by the Murcia Agriculture Council for its multiple health properties, especially in skin care.
Money scam
TWO were held in Elche for trying to get €400,000 from businessmen, convincing them to pay for chemicals to wash dyed black banknotes (actually fake) that would later be shared.
Women help
FREE workshops informing women how to cope with gender violence are scheduled in Santa Pola (November 6) and San Fulgencio (November 20). More info at www.porqueesposible.com
Vehicle crash
A WOMAN aged 20 was injured after an accident involving a car and a motorcycle, when she was driving by Velarde Street in Elche to her workplace.
Water alert
CONTAMINATED water has been found in a recreation area at El Hondo's Natural Park (near Santa Pola), the regional PSPV-PSOE party said.
Act FAST
FAST (First Aid Support Team) provide a service in Camposol that is unique to Spain, aiming to bridge the gap in serious medical emergencies between calling 112 and an ambulance arriving. They're holding Christmas Fayre on November 10 at Mariano's Restaurant from 11am until 3pm. Details on call 634 313 572.
Remembrance Day service
THE Hondon Valley Remembrance Service will be held in the Aula Centre, Hondon de las Nieves on Sunday, November 11 at 10.40am.
The Chairman of the Hondon Valley British Legion and his Committee remind all that
the target this year is to increase the amount by at least nine per cent.
Show's off
DUE to unforeseen circumstances, Dramatic Licence theatre group has had to cancel its 8pm performance at the Virgen del Carmen Theatre on Friday November 2.
A full refund will be available to anyone who has already purchased a ticket for this show from wherever the ticket was purchased. This does not affect the performances in San Fulgencio.
Love to sing
CAMPOVERDE will be alive with the sound of leading local vocalists singing love songs old and new on November 4 in the latest of a series of concerts along with elite chamber choir "Chorale", under the baton of Christine Eames. If you like to think of yourself as a bit of a crooner, pop along at 7.30pm in Campoverde Church.