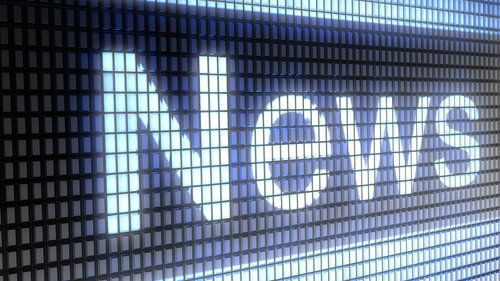 Trial delay
THE trial of the former mayor of Canillas de Aceituno, José Manuel Aranda and six other former councillors, has been delayed until February 7 next year due to lack of an expert for the prosecution. The defendants are accused of granting planning permission for a house on land classified as not to be developed.
Two jailed
TWO men, identified only as PCC and MCC, have been arrested and imprisoned by the Guardia Civil for the robbery and kidnapping of a taxi driver in Rincon de la Victoria. The two men, who are 46 and 36 years old respectively, were charged with robbery with violence and false imprisonment. Both men have prior criminal records.
Market move
VELEZ-Malaga's former bus station on Avenida Vivar Tellez is to become the new site of the municipal food market, currently in San Francisco, in the town centre. The building has been unused since the launch of the new station. The project has been given €300,000 in next year's town budget and work should begin in early 2013, with plans to open in the summer.
Bye beach
THE nine restaurants ('chiringuitos') on Torre del Mar's beach will be forced to move 200 metres away from the sand, the Andalucian Government ruled, although Velez's town hall will appeal.
Past caring?
THE XV Century Castle of Torre del Mar is "in a dreadful state, abandoned and neglected, which has led to serious damp problems," local association Amigos de la Cultura said.
Civil War
VICTIMS of the Franco dictatorship in Velez-Malaga were remembered in a flower offering at the local cemetery by IU party members.
My way
AN independent town hall for Torre del Mar – the town currently depends of Velez Town Hall – was demanded by GIPMTM local party.
Public works
A NEW school in Rincon de la Victoria's Locea area, as well as a health centre in Torre de Benalgabon, have been requested from Rincon's town hall by local PSOE party.
Mental aid
MORE than 150 people with mental disorders have been assisted so far in the Malaga-Axarquia Mental Health Centre (El Tomillar urbanisation, Velez), now marking its fifth anniversary.
Cut it off
A PROTEST against budget cuts in Education for the Axarquia region was called by local schools on November 7, 5.30 at Las Carmelitas square in Velez-Malaga.
Beach clean
A TOTAL of 588 cubic metres of waste was collected last summer from the 55 km coastal line from Nerja to Rincon de la Victoria, waste company Elcomare said.
Sewer ready
THE 146 km long sewer and drainpipe system in Velez was recently cleaned in depth by the local Water Management Service, in order to prevent eventual floods.
Easter online
MORE than 50 Easter brotherhood members in Velez gathered at the Exilio Centre for the presentation of a new website, www.objetivopasion.es.
Water tax
THE local water treatment tax will not be increased, the Axarquia Community of Towns president Oscar Medina said, denying what Torrox Mayor said.
Work plans
STREET works in El Barrio Street, Nerja, will be started after Christmas, the town hall decided after a meeting with neighbour associations.