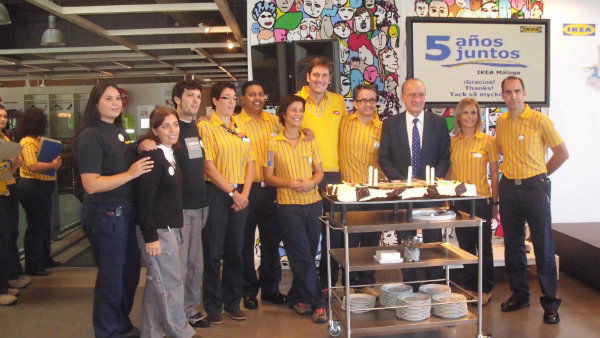 MORE than 16 million people ever visited Ikea Malaga, which now celebrates its 5th anniversary. The Swedish furniture and home decoration company has been warmly welcomed by Malaga locals, since it reported that nearly 280,000 people have received the Ikea Family loyalty card, so far.
To mark this special occasion for the company, Ikea Malaga announced that they will be launching a charity programme. From November 19-24, all adults visiting the store can vote for one specific town and Malaga city neighbourhood. In the most voted areas, Ikea will invest €25,000 to decorate and refurbish a public building or space.
"In this last five years, we have learnt a lot about what Malaga citizens like and need. If we were to make a ranking of the top Ikea products here, I would include the Hemnes daybed, the Malm dressing table, the Ektorp sofa, the Billy bookcase or the Expedit shelving unit," Ikea Malaga managing director Carolina Garcia said.