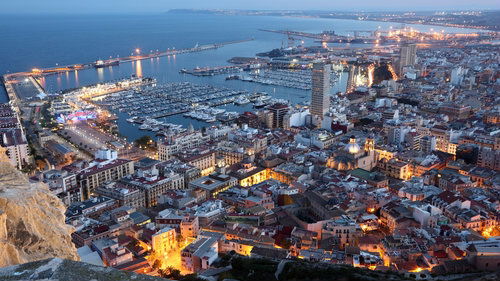 ALICANTE city could have a 'Circle Line' if plans for a new bus route prosper. This would link the top end of the Gran Via with the Avenida de Denia and the seafront before continuing to the Gran Via's southern access.
Careful prior study is necessary, admitted Juan Seva who heads the city council's Traffic and Transport department. The biggest drawback is the high cost of the project, he said. City hall pays Subus, the public transport concessionary, according to the number of kilometres its buses travel and the new route would be long, Seva said.
A similar line introduced some years back was little-used and eventually discontinued. "But things have changed since then and the city has grown considerably," the councillor conceded.
Fewer Number 11 buses is the solution suggested by the PCM citizens' group. The circular route would be faster and attract more people, said spokesman Vicente Alcaraz. The La Alcoyana bus line, which connects towns in the L'Alacanti area with the city, also backs the circular line. Amongst other advantages buses from San Vicente, San Juan and Muchamiel would then be spared having to negotiate tortuous city streets to reach the centre.