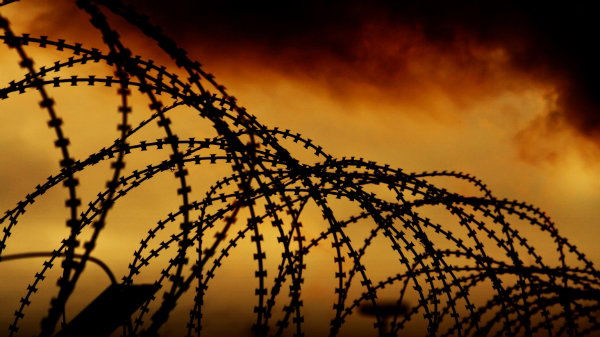 ARMISTICE Day is marked at the stroke of the 11th hour of the 11th day of the 11th month.It marks the moment when, in 1918, peace was declared in Europe. On the 6th hour of the 6th day of the 6th month 1944 the invasion of Europe commenced.
The figure 666, regarded as the sign of the devil can be interpreted as one wishes. Not many care to be reminded that the invasion didn't liberate, but crucified half of Europe. Many more died and suffered in appalling circumstances after the war's end than during the war. Officially hostilities ended May 8, 1945 but for half the peoples of Europe the war continued for a further 45 years.  For them it was the great betrayal.
The Yalta and Potsdam Agreements, signed by the triumphant allies, surrendered 11 independent European nations to Josef Stalin's murderous USSR. When the Last Post sounded tens of millions of Europeans faced deportation, starvation, gratuitous brutality, denial of free expression and democracy, enslavement and casual mass murder on a scale unprecedented since the Mongol Invasions.
Oh, how the human filled cattle cars rolled from Europe to far beyond the steppe.
History is the propaganda of the victors. When posterity allows we may see the European tragedy in a far different light from what it is today. As a young seaman who mixed freely with all nationalities it was a mystery to me how men, who couldn't be told apart from my own compatriots, had been our foe. They were born in the wrong place and forced by circumstance into the wrong uniforms.
There were gaps in their ranks. It was the courageous Canadian journalist James Bacque who, despite formidable barriers placed in his way, revealed that in post-war allied death camps in the Rhine valleys 750,000 surrendered servicemen; women, children and old men, were deliberately starved to death in barbed wire enclosures. Millions more throughout Eastern and Western Europe suffered similar fates. The Independent on Sunday said of his exposure; 'this is a great and grim masterpiece of investigative journalism, unmasking one of the most successful cover-ups in modern history.' The Jersey Evening Post: 'This is not a pleasant book (Other Losses) and its revelations are so awful that many find them hard to accept. The book tells the dreadful story of prisoners of war who had outlived the war but did not outlive the peace.' As Peter Bowman the author surmised: "Battle doesn't determine who is right, only who is left. We destroyed fascists, not fascism; men, not ideas. Our triumphs did not serve as evidence that democracy is best for the world any more than Russian victories proved that communism is an ideal system for all mankind. Only through our peacetime efforts to abolish war and bring a larger measure of freedom and security to all peoples can we reveal to others that we are any better than our defeated opponents."
---
---
    Michael Walsh – Professional Editing and Ghost-Writing Awarded  'Writer of the Year' Telephone 0034 662 067 490 Skype michael.walsh2088    http://www.michaelwalsh.es/