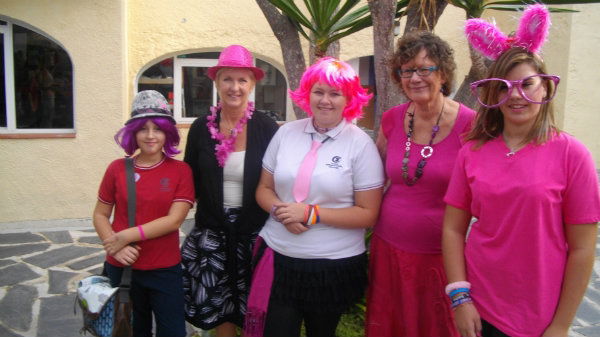 STUDENTS at XIC Secondary celebrated Breast Cancer Awareness Month by wearing a pink accessory with their school uniform for the day.
Boys and girls, staff and students, donned wigs, hats, scarves, bracelets, sunglasses, even earmuffs – any accessory they could lay their hands on – as long as it was the designated colour for breast cancer.
A well-known local gynaecologist, Dr. Van Harmelen, presented some important and humbling facts and figures about the disease, to help students understand the causes and effects of cancer. The school raised over 200€ for local breast cancer charity, MABS; a gallant effort.