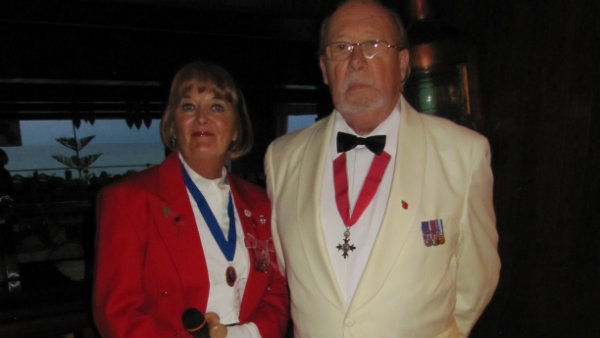 THE Torrevieja Branch of the Royal British Legion held their Poppy Appeal Dinner and Dance at the Masa Hotel recently.
Members and guests were welcomed by our visiting Lady Toastmaster and Master of Ceremonies Mrs Patricia F Creighton MBE who had volunteered her services for the evening. She supported Mrs Dianne Budd, Entertainment and Social Secretary in managing the successful evening. 
A substantial amount was raised for the Poppy Appeal and thanks go to sponsors and guests, especially thank Peggy and Chris Wyatt, Chairman of the District North for  their support.
Branch meetings are held on the second Friday of the month at Casa Ventura, San Luis 6.30 for 7 p.m. with entertainment to follow.