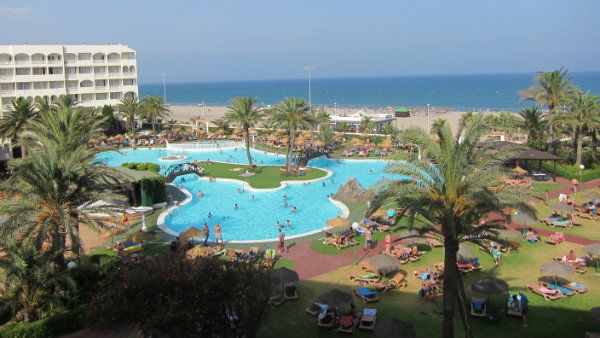 A TOTAL of 89,353 international tourists visited the Almeria province last summer. Compared to last year figures, it meant a 5.07 per cent increase. These are the best foreign tourist records since 2008, the National Statistics Institute (INE) reported.
With increasing visits came hotel overnight stays leveraging. More than half a million foreigners booked a room in Almeria hotels. In this sense, it was recorded a notable 11.16 per cent growth during the months of June, July, August and September 2012, that is to say, peak season. Besides, a positive trend for hotels has also been detected last summer, as there was an increasing demand for full-board overnights.
The bad news for the Almeria tourism business is that foreign visits, even with this recent boost, only mean a 20.7 per cent share of the overall market for the whole year. In this national-depending industry, the increase in international tourism could not bare the decrease in Spanish visitors. Thus, INE statistics yielded 4.1 and 6.56 per cent drop-off in national visitors and national hotel stays, respectively.
In overall market terms, estimates of a slight decrease made by the Almeria Hotel and Tourism Federation before summer were quite accurate. In total, this latest high season produced some 588,000 visitors for a 2.9 per cent year-to-year drop, meaning the lowest record since 2005.
No statements from either regional business associations or public authorities have pointed a strategy "U-turn" towards international tourism. However, the Andalucian Councillor of Tourism, Rafael Rodriguez, gave a hint of this as he recently said – announcing the region's plans for the upcoming World Travel Market trade show in London, November 5-8 – that the Andalucian Government "is planning to consolidate growth in international market, especially the British one. It is our main target to get benefits in the upcoming years." Rodriguez also stressed how important the UK market has been for Andalucian tourism this year, with more than 620,000 visitors so far for a 9.6 per cent annual increase.