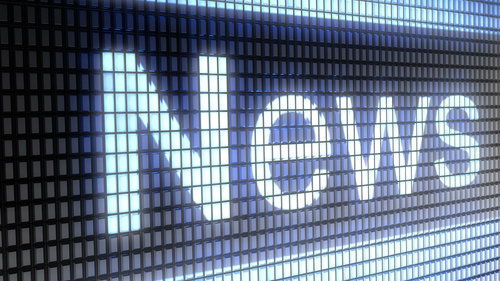 Festive fair
A CHRISTMAS Fair will be held on Saturday, November 3 at Cristo Resucitado RC Church, La Zenia, from 11am to 2pm.
Lorca floods
MORE than €450,000 has been given so far to more than 6,800 people affected by the recent floods in Lorca, the State Insurance Consortium said.
Large project
A SPORT complex, including a football stadium seating 10,000, has been revealed by the Orihuela town hall, to be built nearby Ociopia shopping centre.
Fake clothes
THREE were held for distributing fake top-brand clothes in Alicante and Valencia. More than 500 pieces, with an estimate damage of €200,000, were seized by the police in Algemesi (Valencia).
Disco inferno
BLAZES burned down the '40 Grados' disco pub in San Isidro (between Elche and Torrevieja), currently under police investigation.
Park competitor
A PARAMOUNT Pictures theme park to be built in Kent, 17 minutes by train to London, may prevent the similar project in Alhama de Murcia.
Tele-help
ELDERLY or disabled people using remote health care assistance will now pay for this service, if a bill of law is passed in the Valencia regional government.
Gala evening
AROUND 1,500 people attended the "El niño que necesita ayuda" (The boy who needs help) charity event in La Nucia, supported by an NGO founded by Dutch residents.
Cancer info
A FREE conference by Dr Matias Jimenez-Ayala on female genitalia cancer prevention will be held today (Thursday) in Santa Pola's castle (Fortaleza).
Thief held
A MAN aged 30 was caught "red-handed" by the police when he was snatching a blind lottery seller in Novelda Street, Elche.
Elderly aid
A NEW social centre for the elderly was opened in Orihuela's San Anton neighbourhood; the fourth of its kind in the town.
Seven held
A DRUG distribution network, considered a "black spot" by the police, was deactivated in Alicante's Carolinas neighbourhood, arresting seven.
Jobless aid
A 50 AND 90 per cent discount in rubbish dump tax and public transportation cards will be given to jobless people for two and four years, respectively, the Torrevieja town hall said.
Health change
SEVERAL health services will be transferred from Santa Pola's Health Centre to the "Casa del Mar" clinic, the town hall said. For English information, dial 901 227 722.
Job study
A GREEN Paper compiling the required skills in the current labour market for every University degree is being prepared by the Valencia Evaluation Agency (AVAP).
Moslem plan
A MOSLEM cultural and administrative centre, including a mosque, has been authorised by the local authorities and will be built at Pino Santo Street in Alicante.
Cancer check
MORE than 12,000 patients in the Valencia region have used a hereditary cancer diagnosis system, since it was first started in 2005, the Health Council said.
Festive dope
A WOMAN was held at the Manises Airport in Valencia for alleged drug dealing, carrying typical Christmas sweets sprinkled with cocaine instead of flour.
Health-tech
INVESTING on new Health technologies for optimization and cutting expenses, both in public and private institutions, is the way to go, the Councillor for Modernisation in the Alicante government said.
School fail
TESTS to find children with learning problems at school will now be done to students aged 6-7 in the Valencia region, the Education Council said.
Storm effect
THE recent storms and their consequences in the Valencia region were milder in the Alicante province, with Millena, Villajoyosa and Muro de Alcoi recording top raining rates of around 35 litres per hour.
Wi-fi signal
UP to 170 towns in the Alicante province are now included in the 'Sona Wifi' wireless broadband connection, the regional government said.
Water move
AROUND 600 hectares of land from central Alicante province will be irrigated thanks to the Jucar-Vinalopo river diversion starting next Tuesday 30, the Farming Society (SAT) said.
Sea alert
SULPHUR piled on the Port of Alicante diluted and ended up into the sea after the recent rains, PSOE local representatives said.