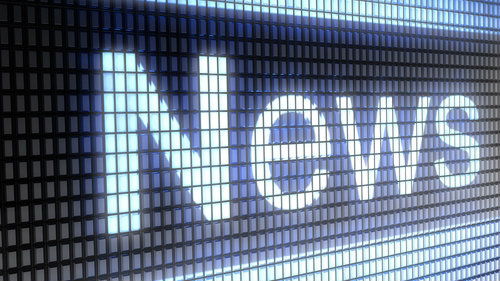 Fake vendors
MORE than 3,600 fake-brand products, including sunglasses, clothes, CDs, DVDs and watches were seized by the police from illegal beach vendors in Nerja.
Nasty coast
DIRT found in Axarquia beaches last summer was reported to the authorities by businessmen associations in Nerja, Torre del Mar, Velez, Frigiliana and Algarrobo.
Fishing rules
AROUND 20 trawl fishing ship owners from Caleta de Velez protested to the Government Deputy Office in Malaga against new restricting measures.
Raisin crop
UP to 95 per cent of the 375,000 kg of raisin collected in Malaga this year was produced in the Axarquia, far from the one tonne yielded in 2007.
Bus enhanced
ONE more bus will run the Line 1 connecting Velez-Malaga and Torre del Mar, leaving every 15 minutes instead of the current 30, Velez town hall said.
Eco Swedes
MORE than 40 Swedish tourists, including television hostess Gunnel Carlson, recently visited the El Majuelo botanic gardens in Almuñecar.
Cave danger
THE Tesoro Caves in Rincon de la Victoria may be temporarily closed if the town hall does not get rid of a bacterial plague before next Wednesday 31, the Andalucian Government said.
Special kids
A NEW €412,000 centre in Velez is able to attend 200 children under six with brain damage or growth disorders.
Swot grant
UP to €300 for transportation will be given by Torrox town hall to local University students who passed at least 60 per cent of the subjects.
Job guide
MORE than 500 people signed to attend 30 job seekers guide workshops that are being held today (Thursday) in Velez-Malaga.
Police unite
ALL police stations in Motril will be gathered in the old sugar factory building known as La Fabriquilla, now under reconstruction.
Big load
A SHIP carrying 1,596 kg of hashish was seized and two were held by the Civil Guard when it was approaching the Velez-Malaga coast.
Taxs enough
PROTESTS against property tax (IBI) increase planned by Salobreña town hall are scheduled for tomorrow (Friday 25) at 11am, supported by local business associations.
Church cash
HALF a million euros will be invested by the Malaga Catholic Church to restore the Nuestra Señora de la Encarnacion temple in Torrox, starting on January.
Tax is up
TAXES on civil weddings and parking towing charges will be increased by 2.2 and 3.8 per cent next year in Velez, town hall said.
Old debts
€15 million have been paid in projects for the Axarquia that were accepted before the PP party started ruling the Malaga government in June 2011, spokesman Francisco Salado said.