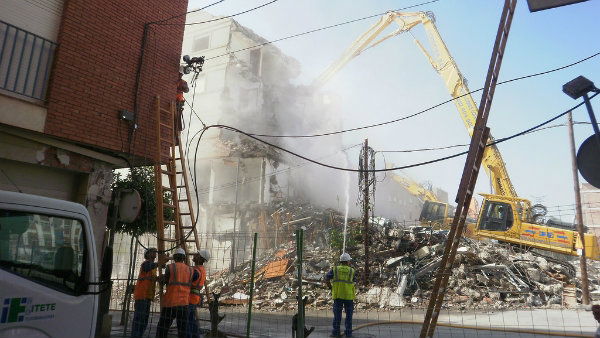 THE Lorca earthquake that killed nine people and devastated the southern Spanish town could have been caused by drilling for water.
Scientists looking into the cause of the earthquake on May 11 last year have suggested that the tremors may have been triggered by years of pumping water from an underground reservoir for human consumption.
A study published in the journal Nature Geoscience and compiled by scientists from the University of Western Ontario, says the earthquake, which measured 5.1 on the Richter scale, may have been sparked by the low lever of water in the reservoir, creating pressure at the Earth's surface.
The area lies on the Alhama de Murcia faultline and the report states that the level of water had dropped over 50 years due to extraction.
The groundwater was removed by deeper and deeper wells to irrigate fruits and vegetables and provide water for livestock.
As well as the fatalities, hundreds of people were affected by the quake as the tremor toppled several buildings after striking at a depth of just 1km.
Lines of cars lay crushed under tons of rubble and a hospital was evacuated as a precaution.