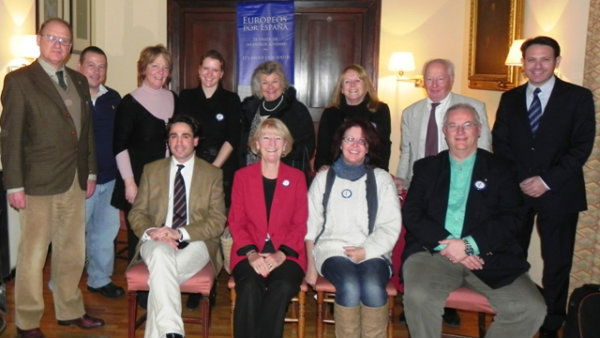 DO you feel that you are treated differently to Spanish citizens? Are you frustrated with the Spanish system? You are not alone! That is why Epore (Europeos por España) was created. As individuals it is difficult to make a difference but as a group anything is possible. That is why we say at Epore "Together We Are Stronger".
The founder and President of Europeos por España, Kate Mentink, has been invited to Brussels next month to relay the problems faced by foreign residents in Mallorca to the European Parliament. This is a massive opportunity for us to have a say at a European level. If you are one of the many people who have no interest in politics and yet wonder why you have to put up with injustice this is your opportunity to have your say!
Epore invites you to a meeting to explain what the association is all about and to explain how you can benefit from it. Bring your ideas of areas where the association can further champion the cause of foreign residents in Spain. There will be a presentation by a member of the Balearic parliament and Kate Mentink will also be present to answer any questions.
The event takes place this Monday, October 29at 7pm at Mood Beach Restaurant in Costa Dén Blanes and includes a meal with wine and water. The cost is €15 per person and advance booking is essential so please email [email protected], telephone 971685541 or contact Mood on 971 676 456.