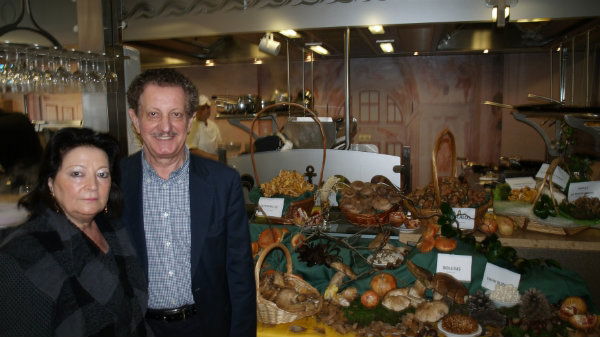 DA BRUNO restaurant started yet another of its gastronomic weeks yesterday (Wednesday). This time they are offering the culinary delights of mushrooms.
Until Sunday November 4, Da Bruno is preparing a variety of dishes using fresh wild mushrooms picked in Andalucia as the main ingredient at their various restaurants. These include Da Bruno Sul Mare on Marbella's seafront, Da Bruno A Casa de Marbella and their restaurants in Cabopino and San Pedro.
"We have selected the best of the first crop of the year for our clients, explained Bruno Filipone, owner of the Da Bruno Catering Group. "All the mushrooms are picked from a forest area near Ronda
"This is an annual event and part of a series of gastronomic weeks that we do throughout the year, depending on what is in season at the time. 
Dishes include sautéed mushrooms with garlic and sherry, wild mushrooms 'Pil Pil', mushrooms sautéed with clams and cherry tomatoes, mushroom pizzas, gnocci with wild mushroom sauce, taglierini aglioglio with wild mushrooms, wild mushroom risotto and sautéed mushrooms with fried eggs and 'jamon', are just a few of the dishes on offer.
Da Bruno owners Bruno and Guiseppina Filipone invited various members of the media to a lunch where a selection of these dishes were tasted.