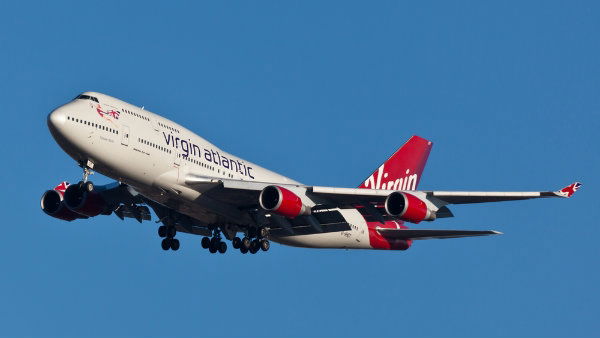 WHAT the boy's first passport will say under 'place of birth' is still up in the air, but among the options would be 'the sky', 'aeroplane' or maybe even at a stretch 'Palma'.
He was born 9,000 metres up in the air a couple of hours into an 11-hour London to Johannesburg flight, which had to make and emergency landing in Palma after his mother went into labour.
On landing, the mother and newborn, who weighed in at a hefty 2.5kg (5.5lbs) were treated by emergency services at the airport before being transferred by ambulance to Son Espases hospital. Both were found to be healthy. The mother is a South African citizen who is resident in London. It is believed she was travelling unaccompanied.
When the expectant mother went into labour, cabin crew sealed off an area with curtains and placed pillows around her.
The captain of the Virgin Atlantic flight announced the news over the PA system once the boy had been delivered as the plane prepared its ascent to Palma. This was greeted with a round of rapturous applause by ecstatic passengers.
The woman was said to be 32 weeks pregnant. Virgin requires expectant women between weeks 28 and 36 to provide a form filled out by a doctor.
Emma Goodman, a cabin crew member, described the child's birth as "one of the most amazing experiences of my life".
She said: "One minute we were delivering drinks to passengers and the next we were delivering a baby.
"It all began a couple of hours into the flight when the passenger complained of stomach pains. We quickly realised that she was pregnant and that the baby was coming very soon. The crew made a bed of blankets and pillows at the back of the plane to make her as comfortable as possible; we gave her water, held her hands and coached her through the birth. It all happened so quickly."
She added: "It was so emotional and when the pilot made an announcement over the PA, the whole plane gave her a round of applause. It was fantastic."
The pilots were forced to dump fuel from the plane so that it could land safely. A source at Palma airport they had no choice but to so around Cabrera island, which is a protected maritime-terrestrial national park.
A Virgin spokesman said: "A passenger onboard gave birth to a baby boy en route from London Heathrow to Johannesburg.
"We are so proud of our cabin crew. They all pulled together to help deliver the baby and make the experience as comfortable as possible.
"It is part of the cabin crew training so was handled very efficiently and successfully. Everyone is delighted."
After the high drama, the rest of the passengers were flown back to London and put on another plane to South Africa.
---
Article by Frank Anderson
---