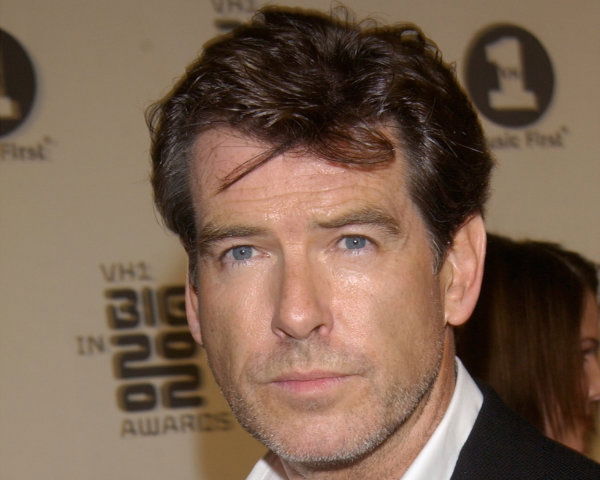 THE latest Bond movie doesn't hit our cinema screens until the last day of the month, but Mallorca has been abuzz with Bond fever since the weekend following the arrival of former 007 star Pierce Brosnan to shoot a film.
Brosnan, who starred as James Bond in four films, has been shooting A Long Way Down, which is based on a Nick Hornby novel of the same name.
Also starring in the film is Rosamund Pike, a former Bond girl herself. She played Miranda Frost, the traitor within MI6 in Die Another Day, Brosnan's last film as the secret agent.
Since arriving in Mallorca, Brosnan has been pictured sporting a black eye thanks to make-up as has co-star Aaron Paul of Breaking Bad fame.
Shooting took place at the airport over the weekend and will continue at Camp de Mar, Andratx, until Saturday.
In Hornby's dark comedy, four strangers planning to kill themselves happen to meet on the rooftop of a London highrise on New Year's Eve. But as a result of their encounter, they start chatting and this forms the basis of the novel. Johnny Depp bought the rights to the book four years ago, though it is unclear what, if any, role he has in the production of the movie.
Every day, dozens of fans have waited outside the Camp de Mar hotel where Brosnan is staying in the hope of catching a glimpse of the evergreen 59-year-old Irish actor.
Locations chosen for shooting this week include the beach at Andratx, the iconic La Illeta beach bar, which is reached by a wooden boardwalk, and the Hotel Playa. Alas, these are cordoned off by police while filming takes place. The local taxi rank has also been temporarily moved to allow shooting.
During a break from filming on Sunday, Brosnan took a friend to play a round of golf at a local course.
Emmy award winner Aaron Paul, who plays drug lord Jesse Pinkman in the cult US series Breaking Bad, has been busy on Twitter keeping his more than 300,000 followers abreast of what is happening. His tweets have included a whacky photo of himself and Brosnan at a Radiohead concert in London earlier this month, one of him on his flight to Palma and a plea to fans about whether co-star Toni Collette, of Little Miss Sunshine fame, should have a Twitter account.
He tweeted: "Hello all! Who thinks Toni Colette should get a twitter account? On set with her having this discussion. We need to know."
---
Article by Frank Anderson
---