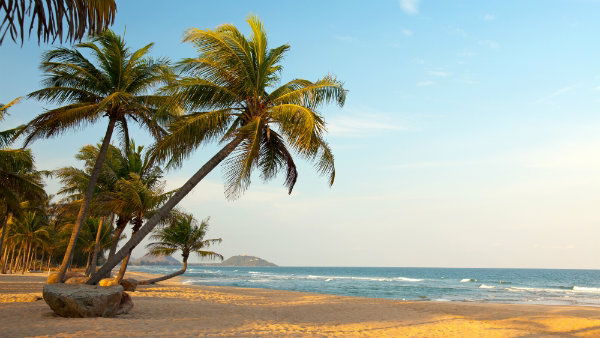 IT MAY still be 24 degrees and glorious outside, but the season is over.
The bulk of tourists have schlepped their meticulously packed bags (one ounce too many and you risk airing your dirty laundry in the check-in queue or paying the hefty fine) to the airport and taken off on the last flight out of Utopia for many airlines.
Every nightclub, bar and chiringuito worth its salt has thrown a closing party so hardcore it will probably take most of us until the opening of next season to recover.
The parasols and loungers disappear from the beaches and souvenir shops board up to take a break after a hectic summer of selling sombreros, straw donkeys and ice cream to the tanning masses.
You could be forgiven for thinking that what remains is some post-apocalyptic stillness and silence, that the locals go into some sort of hibernation awaiting the return of the crowds come next spring.
Of course, the truth could not be further from this. Sure, our local offerings are a tad reduced after October, but our favourite restaurants, bars and clubs remain as busy and popular as ever, only now without the clucking of the hen parties from Newcastle or Manchester.
We can finally find somewhere to park and driving becomes just a tad less treacherous without the many tour buses thundering around the narrow, precipitous roads at break-neck speed.
Navigating the streets of Palma is actually pleasurable again after months of ducking in and out of camera-wielding tourists, noses stuck in a map, while walking at a pace normally only set by the slowest of snails.
Fido is finally allowed back on the beach and the steady stream of guests fade away in tune with the distancing orbits of the sun. Isn't it wonderful when things go back to normal?
Of course, I might not think so if my livelihood depended on it, as it does for so many and people do still find their way to the Iberian shores even now.
And are these off-season visitors not exactly the type the government should be trying to attract? Independent travellers who come here to play golf, see the sights, dine in local restaurants, rather than those lounging on the beach all day or hauled up at an all-inclusive hotel.
It is curious that so little effort seems to be made in promoting 'off-season' Spain. It's still a whole lot warmer here than it is in Northern Europe, an ideal temperature, in fact, for outdoor activities like horse trekking, hiking and perfecting your serve à la Nadal.
And the tourist board must hold little sway with the airlines, many of which have packed up and left town for the winter by now, with few routes open, mostly at elevated prices.
Is the truth, perhaps, that livelihood or not, the Spaniards cherish this quiet part of the year as much as we expats do, and would rather forsake the extra income of winter tourism for some down time with family and friends?
Maybe this is exactly the type of work-life balance we should all be striving for. Just don't tell our friends over at the European Central Bank or the 25 per cent unemployed here in Spain.
In the same way as the luggage of many potential visitors, this case, too, remains closed for now.