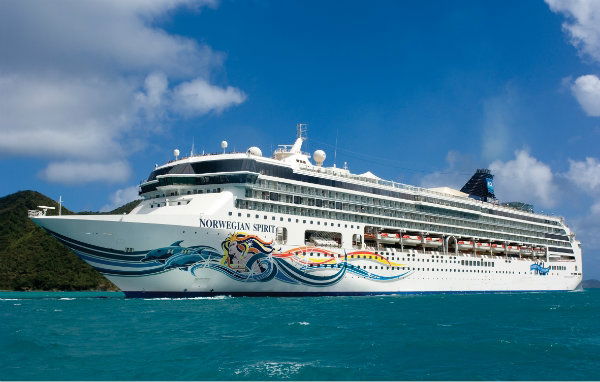 A UK holiday firm aims to rule the waves for British expats living in Spain by offering cut-price cruise deals from local departure points including Malaga, Palma and Barcelona.
UK firm HolidayGems.co.uk is making a concerted effort to bring affordable cruising within reach of the hundreds of thousands of expats living in Spain.
The company is a franchise of the Global Travel Group Ltd, part of CVC Capital Partners who own brands including The AA Motoring Organisation and Debenhams.
Cruising offers will be made available and advertised exclusively in Euro Weekly News and will cover the main departure ports of Malaga, Palma and Barcelona. The offers are only valid for UK passport holders and the firm will be striking deals with major cruise lines like Norwegian Cruise Line, Costa and M.S.C.
Other departure points are also available for those looking to cruise further afield.
The UK firm specialises in the Reader Travel Offer market and brings a wealth of cruising experience which is available to all expats and as well as offering a Local to Spain 902 number, also offers to call customers back in order to keep the cost of the call down.
Managing Director Jason Edwards, who himself owns a property in Spain, commented: "In visiting Spain around eight times a year and fortunately knowing quite a number of expats over a 12-year period, I have often wondered why we couldn't extend our UK offering to expats living in Spain.
"Well, we have now taken the initiative and hopefully the expat community will support us in return for supporting them in order to secure the very best cruising deals from their local ports.
"We see a great market here and it will be a massive benefit to the expat community. I would also be very interested in hearing from any expat group or club that may be interested in booking groups with us, as we should be able to secure even more benefits for them.
"Our call centre is open 7 days a week and until 11.30pm Spanish time most evenings for great convenience."
For consumer confidence, the company is fully ATOL bonded and being a franchise to one of the largest travel companies in the UK, operates a Secure Client Account where consumer monies are always fully protected.
For enquiries, the LOCAL TO SPAIN telephone number is 902 848 305 or to make email contact with Holiday Gems (UK), email [email protected]