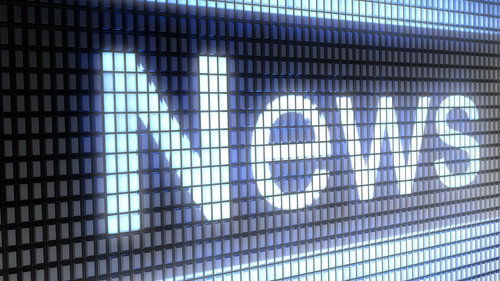 Spending plan
TOWN HALL welfare spending will increase 20-30 per cent next year, Velez-Malaga Mayor Francisco Delgado has said.
739 jobs
UP TO 739 people will be hired by Velez-Malaga town hall for nine construction and restoration projects, the Public Works Council announced.
All lit up
SALOBREÑA Arab Castle was illuminated for the first time in four years to mark the Virgin Rosario Festival.
Splashing out
A €2.5 MILLION budget has been set for Nerja's water-treatment plant, the Public Works Council has said, although the PSOE party denies this.
Just the best
THE Antonio de Hilaria public library in Rincon de la Victoria beat 3,000 competitors to win a Ministry of Education reading promotion campaign.
Right in tune
ALMUÑECAR Jazz Festival is to receive the Best Culture Image award on November 30 by MA Hotels, Granada.
Social action
A COMMUNITY kitchen is to be opened at the social centre in Las Tiendas Street, Velez-Malaga town hall has said.
Bring hope
A HIRING programme for long-term jobless, immigrants, disabled, ex-drug addicts, and the needy has been launched by Frigiliana town hall.
Rock food
A CHARITY rock concert to raise funds and food for the Food Bank was staged in Almuñecar.
Beached dolphin
A DOLPHIN died on El Playazo Beach in Nerja Sunday after it beached itself. Attempts were made to get it back into the water and local police and the Centre for the Recovery of Marine Species alerted.
Taxing times
VELEZ-MALAGA Town Hall is reportedly considering new taxes on ATM's outside banks and other financial institutions for 'occupation of public roads', the other road traffic accidents were local police presence is required.
Future plans
PLANS to build a Business Park in Finca Garces, Rincon de la Victoria, is expected to be included in a new General Plan expected to be ready in 2013. A second golf course and marina will not be included.
Rural fun
SEVEN new petanca courts have been built in Villanueva de la Concepcion's Antonio Bolivar Park at a cost of €95,318, of which €83,154 financed under the National Programme for the Economic Development and Diversification of Rural Areas.
Prostitution ring
SIX people were arrested in Malaga for their alleged involvement in recruiting women in Romania for prostitution in Spain, specifically the Guadalhorce industrial estate in Malaga.
Kisses for all
KISSES were exchanged among people who took a picture in the Balcon de Europa Kiss collection artistic prioject in Nerja.
Job guidance
FREE two-day workshops on job searching, occupational training and business creation will begin in Velez on October 24. Call 952 502 500.
Square stall
A STALL for the elderly in Constitucion Square was among attractrions at Torrox festival.
Lost lizard
AN IGUANA was seized by police after being found by an apartment swimming pool in Solana Street, Nerja.
Cash prizes
A €3,600 award will be given by Velez town hall to the Best Business Idea while the Best Business Project will receive €1,200. Call 952 502 500 before October 31.
Park plan
WORK on a new park area in the Puerto Blanquillo neighbourhood of Frigiliana will continue until early next year, the town hall has said.
Sunny thoughts
BEACH restaurant owners met with Almuñecar town hall and Andalucia Government representatives to apply a Coast Law-complying plan.
Bus aid
VELEZ university students can apply for help over bus rides by applying to the Youth Council (10am-2pm) until the end of the year.
Dog attack
TWO pedestrians were injured by a German shepherd dog in Rey Juan Carlos I Avenue, Velez.
Touch of culture
AN ART festival with workshops, shows, photo expo, live music and food tasting was organised by Sociarte Cultural Club, Velez.
Foreign touch
MORE foreign than national tourists visited Malaga city for the first time last year, a study has shown.
Strike call
PARADORE hotel workers in Malaga province have been called by unions to strike against salary cuts on November 2, 3 and 7.
Top youths
TENNIS player Paula Gutierrez and software developer Alchemy Games have received Malaga Youth Awards from the Andalusian Youth Institute.
Rural women
WORLD Rural Women´s Day was marked with homages in Genalguacil, Almogia, Alozaina, Torrox and Periana.
Business help
MORE than 250 companies will take part in four business meetings in Malaga province during October and November. Visit http://www.ajemalaga.org/
Courses off
SEVERAL courses organised by Malaga regional government have been cancelled. Full list: [email protected]
Two attacks
TWO men were arrested in Rincon de la Victoria for allegedly attacking and threatening to kill their wives. One of them was insulting and threatening his wife in front of their young children. The other also attacked his father-in-law.