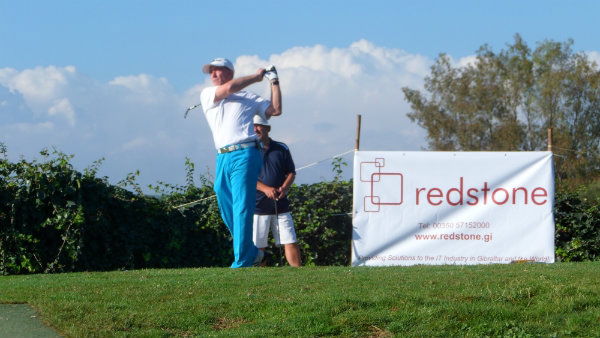 THE fourth annual Morrisons charity golf day is set to boost an award-winning programme Save The Children programme in Gibraltar.
Sponsored by Techtolec and held at La Canada Golf Club in Sotogrande, the event eventually raised more than £14,000 after a raffle and bucket collection.
Ninety three players teed up for a shotgun start, the biggest field in the event's short history, and some very good scores were recorded. An added incentive on the day was the 'Hole in One" prize, a brand new Mercedes A Class kindly supplied by Louis Posso from Gedime, but not won.
Save the Children's Richard Bell-Young announced that the money raised by Morrisons's in Gibraltar for Save the Children was earmarked for an award-winning programme to be set up in Gibraltar therefore directly benefiting the society that had raised the money.
The United Nations-endorsed programme is designed to bring families and schools together to ensure the best possible environment is created for learning.
The overall winner on the day was David Steele, scoring 38 points playing from a handicap of three. David took the crystal trophy and a Taylor Made putter and kindly spoke on behalf of the players to express their enjoyment of the day.
There were also three category winners – Mike Cowburn, Steve Ecclestone and Ryan Gonzales, winning pro shop vouchers.
The nearest the pin winners were – Graham Noone x 2, Andy Hunter, Geoff Turner and Mike Cowburn and our longest driver was Steve McEwan.
Over the last two years, the total raised by the Gibraltar Morrison's for Save the Children now stands at well over £70,000.