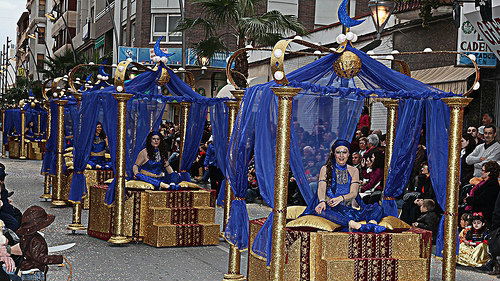 TORREVIEJA Carnival has been declared a 'Provincial Festivity of Interest to Tourists' by the Council of Tourism, Culture and Sport.
Torrevieja carnival was first held in 1986 and has become one of the most popular events on the local calendar. The Council pointed out that it is an important cultural event which attracts tourists to the area. It includes parades, as well as competitions.
The Generalitat Valenciana has also classified the 'Dansa' celebrations in Font de la Figuera as a Local Festivity of Interest to Tourists'. This festivity dates back to the 18th century, although it wasn't greatly promoted until the 20th century.