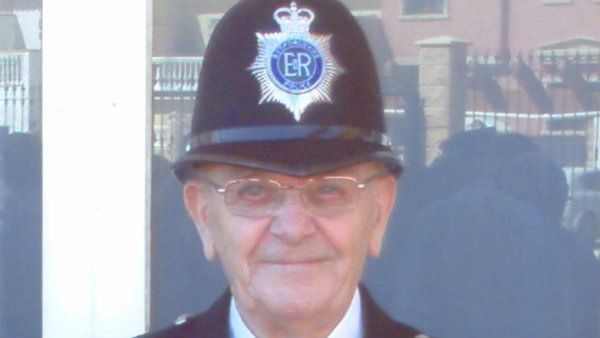 A RETIRED policeman from Bedford has been awarded the White Cross of Spain for his dedication as volunteer interpreter at the Fuengirola National Police Station.
Aubrey Thomas Bowles started as a volunteer at the National Police Station, through the Foreigners Department of the Mijas Town Hall, who set up an interpreter volunteer service on behalf of the chief of police.
The department had been years organising a volunteer service in the Mijas medical centres and Civil Guard, which still runs very effectively to this day.
When the chief of police of the National Police Station in Fuengirola asked if they could organise a similar service for them, the department launched a campaign and the service started, with Aubrey joining.
Twelve years later, Aubrey is an active part of the team in the National Police Station and has attended and helped thousands of foreigners to get their residence card/certificate and NIE numbers, as well as offering English-speaking support.
That dedication and hard work has now earned him the White Cross.