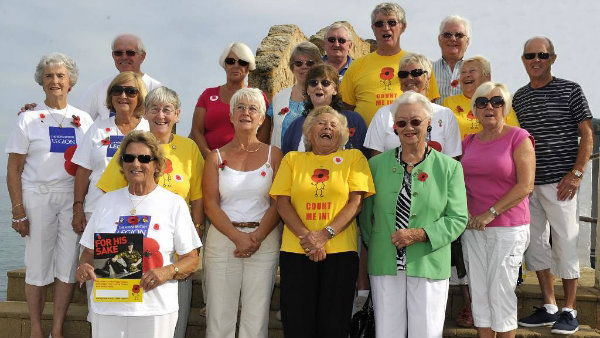 SUPPORTERS of the Royal British Legion annual sponsored walk set off from Scallops restaurant on Javea's Arenal beach on Sunday. Originally planned for the previous day, the walk, organised to raise money for Poppy Appeal, clashed with a professional Triathlon event involving swimming, cycling and running within the same beach front – which is where the similarity ended.
More of a stroll than a walk, the loyal group of sponsored supporters made their way along the length of the Arenal promenade and back again. Last year, the group raised €2,255 in sponsorship and over €11,000 with Poppy Appeal. This year, the Royal British Legion have over 105 collection boxes placed in bars, shops and restaurants between the Marina Alta towns of Moraira and Denia and are hoping that more people than ever will wear their poppy with pride.
The Service of Remembrance will take place at 3 pm on Sunday, November 11 at the Fishermans Church in Javea Port. The local Service Associations. Royal Navy, RAF and Air Crew will be attending along with the Alicante branch standard bearers. Children from the Lady Elizabeth School Choir will pay their respects on the day.
---
Article by Benny Davis
---