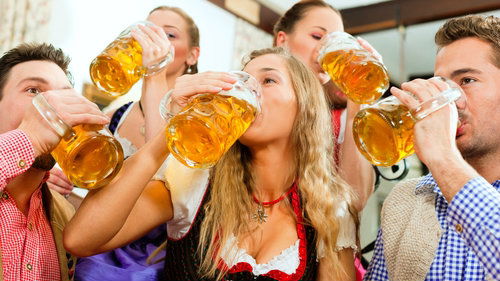 MORE than 2,000 people poured into the Teulada/Moraira Oktoberfest Beer festival, consuming more than 3,000 litres of German beer.
The event was opened on Friday afternoon by Mayor Joan Antoni Bertomeu and councillor Mila Caselles who sampled the first keg of König Ludwig beer, a signal for everyone to commence three days of merrily drinking and eating while listening to 'Oompah' band music.
The organisers described the event as a "total success, with all stocks of beer and food totally exhausted." Caselles stressed that although this was the first time the event had been staged in the town, the government team expect to the Festival to become a regular event.
---
Article by Benny Davis
---