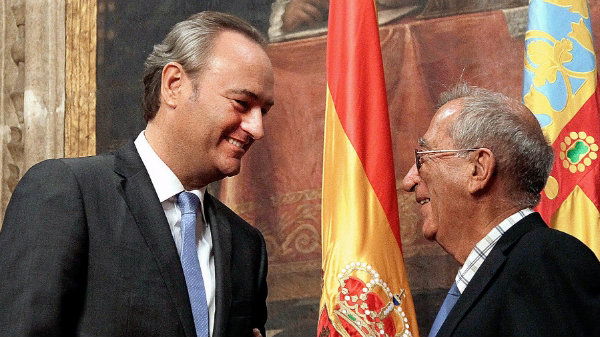 FATHER Vicente Berenquer has faced terrorism, suffered bombings, experienced massacres, hunger, poverty, disease, persecution by the State and jail for supporting the rights of students in his working community of Mozambique.
Tributes were paid when the President of the Generalitat de Valencia, Alberto Fabra, presented this very special person with, 'Distinction Generalitat,' the highest honour the Valencian government can bestow.
At his home in the Marina Alta town of Teulada/Moraira, President Fabra said the award was in recognition of Father Berenquer's "tireless defence of human dignity and promoting education in disadvantaged populations as a tool to overcome poverty."
Teulada Mayor Antoni Bertomeu added: " It is a joyous occasion to honour a fellow Teulada citizen, affectionately known as 'Vicentin,' for his lifelong achievements, especially as the ceremony was taking place on the 'Day of the Valencian'."
Born in 1937, 'Vicentin' studied theology in Spain and was eventually ordained in Burgos. He travelled to Mozambique in 1967 where after many years working as a missionary, was appointed director of the Industrial and Commercial School of Tete where he worked until his arrest in 1979 for defending the rights of students to enjoy free speech.
Ironically, years later, not only was he appointed head of production for the Mozambique Ministry of Education, but also received an Honourable award from the central government for his work in education. Currently, Father Vicentin is vicar of the Community of San José de Ressano Garcia, in the capital city of Maputo.
---
Article by Benny Davis
---