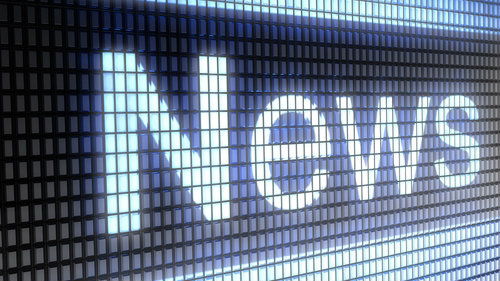 FOLLOWING is a round-up of the News in Brief for the Costa del Sol:
MALAGA PROVINCE
Court plans
A 15,000 sq meters land has been proposed to the Andalucian Government by Marbella's town hall for the new Courts of Justice.
Business plans
AN agreement between the Malaga Businessmen Confederation (CEM) and the regional Government will promote R&D projects and foreign investment in the province.
Welfare aid
UP to €1.92 million will be invested by the Andalucian Government in Malaga towns to repair 235 houses from families under economic problems.
Traffic stats
TWO were severely injured, eight suffered minor injuries and no one died in the seven accidents recorded in Malaga province during the long weekend, DGT traffic authority said.
Road works
MORE than €1 million has being used to restore 52 different roads affected by the recent storms in Malaga province, Public Works Deputy Ignacio Mena said.
Forest hope
WORK has started to recover 7,000 hectares of fire-damaged forest land, including in Alhaurin, Marbella and Mijas.
Siezed homes
FAMILIES facing a seizure order for not being able to pay their mortgage can now get free advice from the Malaga Lawyers Bar Association. Call 951 017 900.
Raisin high
LOCAL products made of raisin should be promoted among AVE train and cruise ship passenger coming to Malaga, IU party proposed to the Andalucian Government.
Deer hunt
ECOLOGISTS are condemning the Andalucia Regional Governemnt for allowing four deer hunts to take place in the most protected area of Jaen's Cazorla nature reserve, which brought in €8,000 to be used to pay for fodder for other animals in the reserve.
Win quartet
FOUR provinces in Andalucia won €770,000 from the ONCE lottery on Tuesdays draw; €420,000 in Seville, €175,000 in Cadiz, €140,000 in Huelva and €35,000 in Malaga.
School scare
SCHOOL evacuations during recent storms in Malaga and Almeria "alarmed people", member of Andalusian Parliament Victor Gonzalez said.
Rural women
WORLD Rural Women´s Day was marked with homages in Genalguacil, Almogia, Alozaina, Torrox and Periana.
Courses off
SEVERAL courses organised by Malaga regional government have been cancelled. Full list: [email protected]
Top youths
TENNIS player Paula Gutierrez and software developer Alchemy Games have received Malaga Youth Awards from the Andalusian Youth Institute.
Business help
MORE than 250 companies will take part in four business meetings in Malaga province during October and November. Visit http://www.ajemalaga.org/
MALAGA
Growing up
THE Malaga University went from 2,300 students in 1972 to the current 40,000, "a qualitative leap," the chancellor said in its 40th anniversary.
Prices rise
BUS ticket prices in Malaga will increase next year, with individual tickets rising €0.10 for €1.30.
Hard to take
A MINOR in Malaga was sent to hospital after he swallowed a gold chain he had just robbed from a shop.
Kiss chase
KISSES were given by all of those who took a picture last Saturday in Malaga's Muelle Uno for an artistic project called "Coleccion de Besos" (Kiss Collection).
Filling spaces
A PARKING lot will be placed in the space known as "El Bulto" (in the Malaga district of Huelin) to avoid squatters.
Kids visit
UP to 1,124 children from all over the province have visited the Centro Básico de Acogida (Child Protection Centre) in Malaga since February.
Lucky numbers
MORE than €300,000 in Quiniela and Quinigol lottery prizes was given yesterday (Wednesday) in Malaga and Torremolinos shops.
Growing up
THE Malaga University went from 2,300 students in 1972 to the current 40,000, "a qualitative leap," the chancellor said in its 40th anniversary.
Filling spaces
A PARKING lot will be placed in the space known as "El Bulto" (in the Malaga district of Huelin) to avoid squatters.
Naked intruder
A MAN is on trial accused of entering his neighbour's house and going into his 14-year-old daughter's bedroom wearing only his underwear. He is facing a year in prison and a fine of €300. He attacked his neighbour when fleeing from the house in Malaga.
Two attacked
THE President of the Comisiones Obreras Staff Board at Carlos Haya Hospital in Malaga has reported that two union representatives were attacked and injured by security guards during a protest against healthcare cutbacks.
TORREMOLINOS, BENALMADENA & FUENGIROLA
Sniffer dog
A MAN, 40, was arrested in Torremolinos after he was caught with 2.8 kilos of hashish in his vehicle. A sniffer dog marked the vehicle, which was parked in the street, during a routine vehicle check.
Charity circus
CIRCUS Berlin gave €3,530 to Benalmadena's Community Kitchen and 700 free tickets for children assisted by local Welfare Services.
Street works
THE Arroyo Blanquillo area in Alhaurin de la Torre has been cleaned up and a ditch for channeling rain water will be built by the Local Cemetery, the town hall said.
Castle start
RESTORATION plans for the Bil-Bil Castle, Benalmadena, are about to begin , the town hall said.
Free yoga
UP to 30 free passes for yoga courses will be given to users of the Women Info and Welfare Services offices in Benalmadena.
Safety signs
MORE traffic signs and lights have been placed in La Viñuela residential area, the Benalmadena town hall announced.
Park plans
MORE than €200,000 will be invested on restoring the La Paloma Park in Arroyo de la Miel, Benalmadena's town hall announced.
€2m works
A RESTORATION plan for the central Acapulco Avenue in Fuengirola, costing €2 million and lasting six months, was presented by the town hall.
Tender out
THE project for the remodelling of Avenida de Acapulco in Fuengirola – near the feria grounds – was presented by Mayoress Esperanza Oña Tuesday and is due to be put out to tender in the next few days.
Times change
FUENGIROLA'S Tourism Office has extended its opening times. Weekdays it opens 9am-6pm and on Saturdays and Sundays 10am-2pm. It will still remain closed on holidays.
Battery life
UP to 668kg of various kinds of battery has been recycled in Fuengirola so far this year. There are 33 recycling points in the municipality and the eco mobile unit visits the feria grounds every Thursday and Friday, 8am-2pm.
Woman raped
THREE men were arrested for the alleged rape of a 23-year-old woman in the car park at the fair in Fuengirola. She was alone in the car park waiting for her boyfriend when she was allegedly attacked.
MIJAS & MIJAS COSTA
Take a walk
FOLLOWING 'numerous residents' requests, Calle Torremolinos in La Cala may soon become a semi-pedestrian street with limited access for vehicles.
Out of sight
AN electric line running through a pine forest and over the A76 motorway by the Calahonda Royal area has been put underground by Endesa workers.
Back in time
GUIDED tours are now available to view the archaeological excavations at the Immaculate Conception church in Mijas Pueblo, which dates back to 1631.
Works plea
WORKS have begun to install the drainage system on the road to Coin by Mijas Town Hall after they got 'tired of waiting' for the Regional Government to respond to requests for the system that will make it safer for drivers in rainy conditions.
Take a hike
MIJAS Town Hall has organized a hike at Fuente de la Adelfa for this Saturday. More information is available from the Tourist Office.
Stormy plan
A "MID-term plan" to improve drainage and sewage systems, preventing eventual storm damage, has been proposed by Mijas town hall.
Wine tasting
THERE is a wine tasting at the Mijas Pueblo Wine Museum today (Thursday), with a selection of wines from the Malaga Province and tapas. More information available from the Museo del Vino.
Donkey fail
THREE of the 39 donkey taxis in Mijas did not pass their 'ITV', which is carried out by a vet who examines them to determine if they are healthy enough to work.
Free to walk
PEDESTRIAN zones may be expanded in La Cala de Mijas' old town (Torremolinos Street) to benefit shops and tourism, Mijas' town hall said.
MARBELLA
Gamma ray
AN experimental satellite to study gamma rays was presented at the Marbella Congress Centre during an astronomy trade show.
Learn Facebook
A FREE workshop on business promotion through Facebook will be held in Andalucia Lab's office in Marbella, on October 25. To apply, go to: http://goo.gl/Uty9J
Book presented
ISRAELI writer Shulamit Afriat von Bismark presents today (Thursday), 8pm, her new book "Los gemelos del fuego" (Fire twins) at the Cortijo Miraflores Centre in Marbella.
Dutch visitors
HOTEL occupancy rose to 80 per cent in Marbella during the recent long weekend, town hall said, especially thanks to Dutch tourists attending the "Marbella 4 days walking" event.
Schools now
TWO schools in Marbella pending construction for six years have been again requested by rightwing PP party to the Andalucian Government.
Flood work
WORKS have started in Puerto Banus' A-7 highway to adapt the Marbella road to eventual floods.
Low season
TOURISM and business in Puerto Banus will be promoted during low season through cultural, family and sport activities, following an agreement between the Businessmen Association and the Marbella town hall.
Country day
THE Tres Jardines Park in San Pedro de Alcantara will open on November 1 for the 'Día del Tostón', when families go for a countryside day out, the town hall said.
ESTEPONA & MANILVA
Problem kids
AN educational programme to cut self-destructive behaviour among children has been launched by Estepona town hall.
Needy help
A FUNDRAISER for needy families in emergency situations has been proposed by PSOE party to the Estepona town hall.
Public debt
OUTSTANDING payments to Agrojarding Estepona S.L. and a number of town hall workers will be solved "in the forthcoming days," Manilva Town Hall said yesterday (Wednesday).
New statues
TWO one meter tall bronze sculptures by Santiago de Santiago were inaugurated by Estepona Mayor Jose Maria Garcia Urbano on Sunday in plazas Blas Infante and Cañada.
Love actually
A LECTURE titled 'Loving without pain' by Buddhist monk Guen Kelsang Tharpa will be held at the Padre Manuel Culture Centre in Estepona, starting at 8pm, free entrance.
Hash bros.
TWO brothers aged 28 and 22 were held in Estepona for alleged drug dealing, as they were seized more than 1kg of hashish from their car.
Ex-mayor fined
FORMER Manilva mayor Pedro Tirado was sentenced to pay a €12,000 fine for bribery, as part of the La Parrada corruption case.
Stay clean
MANILVA plans to tighten controls to ensure that the municipality's gardens and other public areas remain free of dog excrement.
Hashish stash
TWO brothers, aged 22 and 28, were arrested in Estepona after police found more than a kilo of hashish in the vehicle in which they were travelling when they were stopped at a routine vehicle checkpoint.
Copper thief
A MAN was arrested in Estepona after he was caught stealing 50 metres of copper wire from an urbanisation. He was found with the cable and the tools which he had used to cut it.
INLAND
Sit-up
AROUND 50 students from the Licinio de la Fuente Secondary School in Coin did an overnight sit-up to protest against public school budgetary cuts.
Property tax
IBI property tax rates will be lowered from 0.75 to 0.68 per cent, and those signing in the public listings ('empadronamiento') will get a 10 per cent tax discount, the Alhaurin de la Torre town hall said.
Eye of beholder
THE first 'Alhaurin Fashion & Beauty' is being held in Alhuarin de la Torre tomorrow (Friday) and Saturday in collaboration with the town hall and local business associations.
Good cause
A CHARITY band concert for a local girl with "butterfly skin" condition was held in Alhaurin de la Torre.
Bike race
THE professional Malaga BTT bike tournament will hold a stage this Sunday, starting in the inland town of Alora.
Flea market
THOSE interested in renewing their stall licenses for Alhaurin de la Torre's flea market should go to the police station before November 9.
Duo rescued
TWO youths were rescued by Malaga firemen after the vehicle in which they were travelling on the A-357 in Ardales left the road and crashed into a traffic sign. The co-pilot was trapped in the vehicle.
Ronda climb
THE new protected climbing route of Gaucin made the Serrania de Ronda Mountains the largest circuit of its kind in southern Spain, the regional government said.
Water quality
HEALTH authorities have been asked to consider tap water in Archidona as 'drinking,' since quality analysis showed right levels for the past two weeks, town hall said
Patrol cars
COIN'S Local Police have two new 4×4 vehicles – that have low petrol consumption – to use for patrolling the municipality. They cost €64,000, which includes their insurance, maintenance and repairs over a four year period.
Car crash
TWO people who were trapped in a car following an accident on the A357 in Ardales were rescued.
Cash bonus
MORE than €500,000 will be invested by the Malaga regional Government in a funeral home in Colmenar, several repairs in La Viñuela and restoring Benamoca's football stadium.
Heritage study
A €200,000 cultural centre for studying the Mozarabs (Christians living in Moslem Spain) will be opened in Archidona, near Antequera, on spring 2013, the regional Government said.
GIBRALTAR
Allocating funds
TWENTY-SEVEN contracts worth more than £750,000 (€923,790) have been directly allocated by the Government since the last election, according to public government data.
Beauty contest
RUNNER-UP to Miss Gibraltar 2012, Kerrianne Massetti, is participating in the 52nd Miss International 2012 Pageant taking place this Sunday (October 21) in Okinawa, Japan.
Drama acts
THE Gibraltar Drama Festival is due to take place at the Ince's Hall Theatre between Tuesday March 12 and Saturday 16 next year. It is open to any drama group. For more information email [email protected]
Up in smoke
SPANISH customs has seized 92,644 packets of contraband tobacco from Gibraltar since September 1, of which 32,777 were in October.