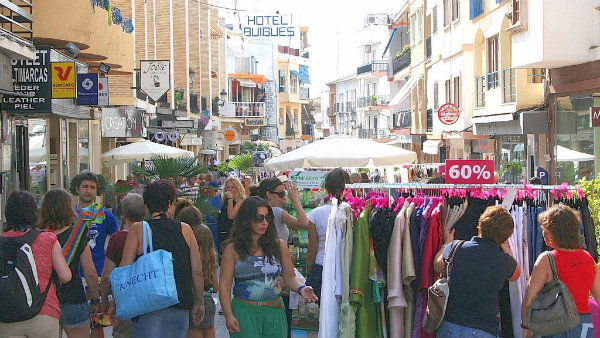 FED-UP shopkeepers have hit back at dwindling trade figures… by setting up their own market.
The group of traders, frustrated by a lack of customers, decided to abandon shop and set-up their own street market.
Under the umbrella banner of 'Outlet Fair,' 18 Moraira shopkeepers filled Street Doctor Calatayud in the town centre with a comprehensive range of merchandise. High fashion, sports goods, furniture, boating accessories, jewellery, designer gifts and much more were being offered at marked-down prices, some as much as 50 per cent. A spokesperson for the local Association of Merchants said the result was so encouraging, it may become a regular event. This view was backed up by Moraira/Teulada Mayor, Joan Antoni Bertomeu, who spent time talking to customers, as well as purchasing a few items.
---
Article by Benny Davis
---