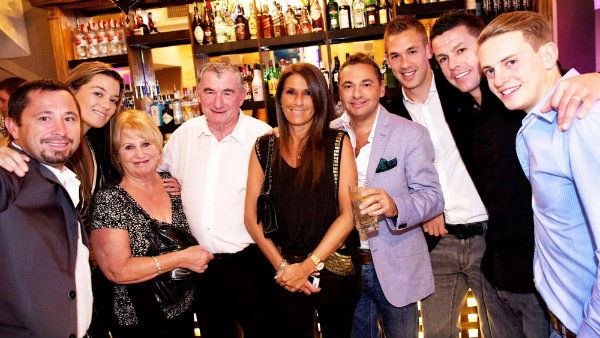 A CELEBRITY-studded event has helped launch El Rincón de La Sala.
The latest venture from the La Sala group, situated on the main street in San Pedro town, saw guests spill out onto the pavements as over 1,000 people turned up to enjoy Andalusían canapés and Laurent Perrier champagne.
Entertainment included flame jugglers, stilt walkers and a four-piece flamenco band, and celebrity guests included Ian Harte (Ex Levante (Primero Liga Spain), Leeds and Ireland captain, now with Premier Division side Reading), Shay Given (Aston Villa goalkeeper), Luke Chambers (Ipswich Town footballer), David Bentley (Tottenham Hotspur player) and football managers George Graham, Chris Hughton and David Pleat.
The San Pedro Mayor, D. Miguel Troyano, came down to show his support.
Manolo De La Chica iss Executive Chef of the new El Rincón de La Sala and his impressive resume includes Dani Garcia´s La Moraga and the famed Albert & Simon in San Pedro. Miguel Mena Castillo has taken on the role of General Manager.
Sala Group's chairman Ian Radford quotes: "We are very pleased to welcome El Rincónde La Sala into the group. Our aim for El Rincónwas to not to stray from our roots, giving it the same feel and fondness our clients love at La Sala but adding an authentic Spanish twist."