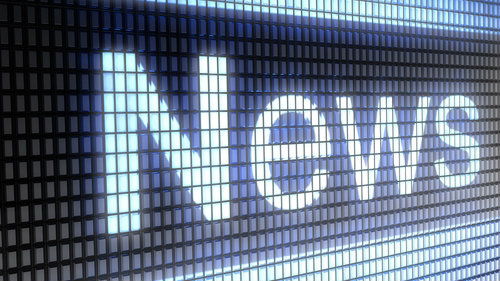 WHAT follows is a round-up of the week's news in brief:
Local watch
BENIDORM's Security Councillor met with representatives of Playa de Poniente and Infante-l'Aigüera neighbour associations, to know more about their specific needs.
Light works
MORE than 3,100 people visited the cultural centre at the L'Albir lighthouse nearby Alfaz del Pi in September.
Job guide
A WORKSHOP helping people aged 16-35 to face job interviews is being held by Villajoyosa's Casa de la Joventut every Tuesday, Wednesday and Thursday.
Fallas Queens
ALL the girls and women entitled as 'Fallera Mayor' (Queen of the 'Fallas') in the different Valencia towns gathered in Gandia for a special event.
Drive in
NEARLY 300,000 vehicles got in Benidorm during October 5-14 for the holidays, around 25 per cent more than last year, the Mobility Council said.
Moors fest
THE Moors and Christians parade was one of the highlights in Callosa d'en Sarria's local festival, which were held October 13-16.
Mystery fall
A GANDIA neighbour fell off from his first-floor flat, for still unknown reasons, in Gibraltar Street, suffering several injuries.
Free studies
ASSORTED courses for adults and the children at Alfaz del Pi's social centre (Casa de Cultura) have now started, but applications can be sent until the end of October.
Dance meet
FOLK dancers from all over Valencia gathered in Benitatxell for a dance festival, with live shows in the town's Valencia Avenue and a dinner at the Social Centre.
Elderly sing
THE 40 members of Alfaz del Pi's elderly chorale sung in a music festival in the French town of Lescar.
New look
MORE traffic signs, as well as benches and litter bins, have been placed in Benidorm's l'Horta neighbourhood, the Urban Council reported.
Holy tourism
RELIGIOUS tourism was at the spotlight during a series of conferences organised by the Catholic Church and held at La Marina hotel in Benidorm.
Traffic block
CARRASCO Street in Benidorm will be closed to traffic for works today (Thursday) until around 7pm, the town hall said.
Natural claim
THE Girona River (10 km away from Denia) has been asked to be named 'protected natural space' by a neighbouring association.
Hotel protest
WORKERS from the Javea Parador Hotel protested against salary cuts, following a national claim by trade unions and leaving the resort under 50 per cent occupancy.
Kids relax
YOGA lessons for the children will be taught at Benissa's Casal Jove social centre, organised by the Youth Council.
New timetable
BENIDORM's town hall will open Monday to Friday 8am-3pm and also 5pm-7.30pm on Wednesdays from November 2 on.
Consulate visit
BRITISH Vice Consul Lloyd Milen met with Alfaz del Pi's town hall representatives to monitor the needs of more than 3,000 expatriates residing in the town.
Mental health
WORL Mental Health Day was marked by Benidorm's Welfare Council and Pro-salud Mental Association, with lectures on mental disorders held.
Foreign help
BRITISH and other international residents associations (especially Scandinavian) met with Alfaz del Pi's Welfare Councillor Gunilla Herrera to promote volunteerism.
Q for quality
GANDIA's beach passed several 'Q' quality tests run by certification company AENOR, including beach bars, toilets, leisure service, Tourist info, health assistance, etc.
Tennis trophy
THE latest Davis Cup trophy won by the Spanish tennis team against Argentina on 2011 could be seen at Villajoyosa's Tennis Club during an open day.