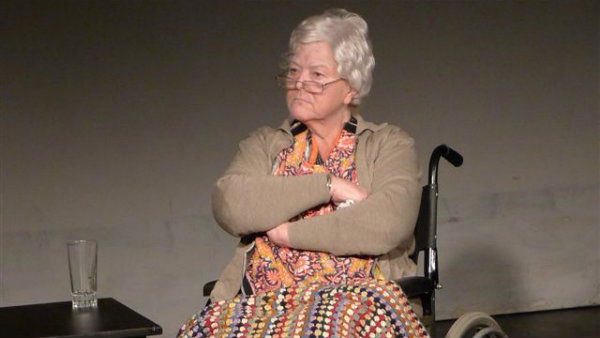 A FORMER army surgeon's love of the theatre has given her a new passion for acting and directing.
Jacqueline Welby, from Arboleas, has had a passion for theatre – professionally and privately – both in the field of operations and dramatic art.
She qualified as an army surgeon, globally travelling extensively and joining amateur groups within the military and expatriate communities to follow her love of drama.
Wherever she was, Jacqueline retained her creative side writing and directing plays.
Jacqueline joined Astra – now AstraZeneca – which is involved with the discovery, development and commercialisation of new medicines, as part of their research team. But despite her demanding work, she remained in touch with her creative side taking up painting, sculpting and writing stories and plays.
After moving to Spain for health reasons Jacqueline began directing and acting in amatuer dramatic groups with her last acting performance a demanding monologue Waiting For The Telegram with the Sweet Charity group' , when she played a 95-year-old with Alzheimer's trying to recall life during the war.
Jacqueline is in the process of producing a charity play based on the acclaimed BBC series 'Allo 'Allo, which opens on October 28 in Arboleas.
She then intends to adapt Shirley Valentine for the stage and will hand over the director's cap so that she can act.
After acting and directing in various languages it is now Jacqueline´s ambition to perform in Spanish with a mixed group of Spanish and non-Spanish, believing that through art, integration can be achieved.
---
Article by Marian May

---