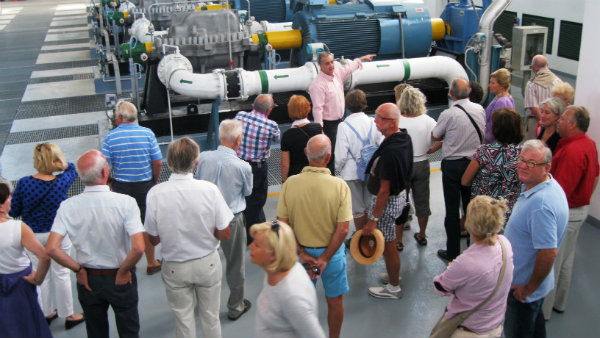 DUTCH residents had the chance to find the source of their water supply recently.
The local residents visited the Javea AMJASA water desalination plant to learn more about the source of their local water supply.
The plant, originally opened in June 2002, is the only one of its kind within the Marina Alta area and apart from fulfilling all Javea municipality needs, it has also been on contract supply to the neighbouring boroughs of Gata de Gorgos and Benitachell.
The visitors, all from the collective NVOC 'De Landen,' were given a guided tour to explain how the process using seawater obtained from wells, some more than 200m deep, magically changes bad water into drinking water of a high quality at a cost of 84 cents a litre.
It's a process that satisfies today's green requirements and is part of the world environmental development programme. The plant cost €24 million to build and operates at an overhead; including loan repayments, of around €4 million a year. Chief Executive Officer José Luis Henarejos pointed out that the plant is wholly owned by the town council and operates on a non-profit basis as a direct service to Javea ratepayers, charging lower band users as little 15 cents a litre.
---
Article by Benny Davis