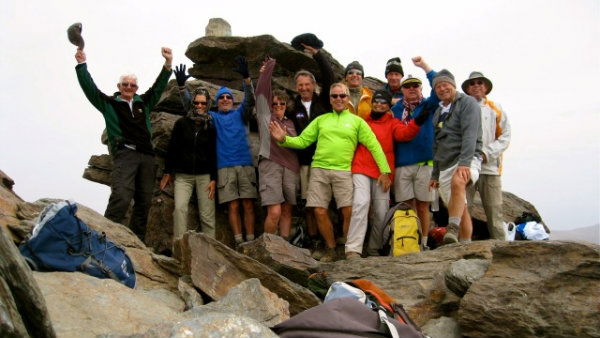 A TEAM of mountain walkers proved that age is no barrier to achievement as they conquered the highest mountain on the Iberian peninsula.
To mark the beginning of their Silver Jubilee Year, the intrepid team of 12 Costa Blanca Mountain Walkers set off for the Sierra Nevada in an attempt at conquering the peak.
All nine of the men had passed their 60th birthdays, some many moons ago, while chivalry prevents revelation of the three brave ladies' ages!
Base camp was established in the Berber village of Pampaneira and a comfortable day walk followed to break everyone into the perils to be experienced in extending their legs again after the long lazy summer.
The next day was the real deal as the adventurers climbed from another beautiful Alpujarran village, Capaleira, to the lofty Poquiera Refugio which was to be home for two nights.
After 1,150 metres of ascent, the team was ready for the cool beers on offer at the hut.
After a hearty continental breakfast and loaded up with water, the eager band set off next day for the summit. At the end of the previous day, serious doubts had been expressed about the chances of some, but the team had bounced back after its overnight break. By 2pm, a further 900 plus metres had been
climbed and all 12 were perched on the Summit of Iberia looking down on the peninsula with an air of considerable satisfaction.
Day Four saw a gentle stroll along the ridge and a comfortable descent to Base Camp. The four-day trip had required 3,000 metres of ascent in total and more than a little sweat.
Safely back in Pampaneira, Los Conquistadores celebrated their triumph in rousing style with traditional Alpujarran singing followed by a very good night's sleep in their hotel beds.