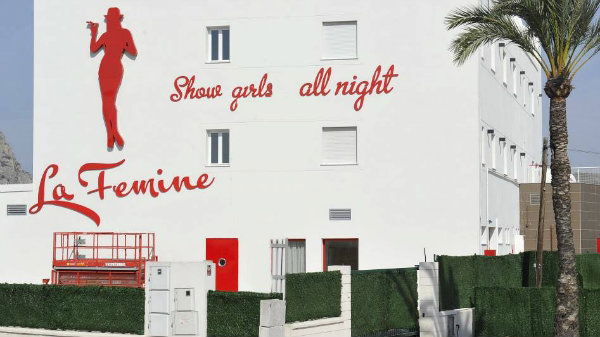 MYSTERY surrounds the future of a new club due to open today (Thursday). Council officials stress that they will oppose the opening of the newly-renamed La Femine club on the site of Teulada's former hotel Quatre Vents.
But management at the venue have hit back, claiming the current licence for a hotel and restaurant cover any change at the club. Although it is likely the club will open, council inspectors are set to arrive promptly on an inspection visit.
Posters have appeared around the town heralding an opening date of Thursday, October 11. After complaints from the public, Councillor Toni Tatler said, "The hotel rooms were designed for living, but the advertising seems to offer a lot more."
City Mayor Joan Antoni Bertomeu stressed that the local government was totally and radically opposed to the change of business and that it has no place in a town that thrives on family tourism.
The hotel's management retaliated by saying they had legally applied for planning permission to extend the facilities to include a disco and cabaret while maintaining the present business licence as a hotel and restaurant and could see no reason why they should not be allowed to open on time.
The council's legal team was discussing the issue at the time of going to press.
---
Article by Benny Davis