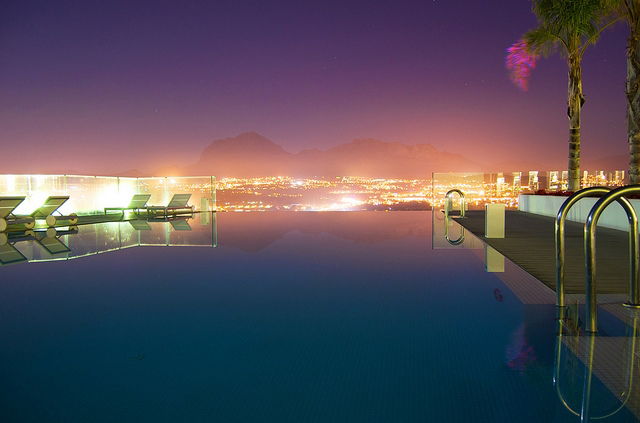 THE phrase 'the Benidorm Effect', carries connotations of beer and karaoke, whereas in tourist circles it stands for the way the town was the first in the world to develop a model for tourism that accommodates the masses whilst minimizing its negative effect on the environment.
The skyscrapers that symbolize the town, are a natural result of the depletion of natural resources with prime land at a premium – just like Manhattan, build vertically.  With an increasingly affluent world, pressure has grown to accommodate ever increasing numbers of tourists – as with the Brits in 60's Spain, and such new tourist destinations became based on a 'high population density' that allows spend less water and less energy. In addition, the 'urban compact' model is less damaging to the environment  than those seemingly less polluting areas with villas and gardens, horizontally consuming more of the landscape per tourist. In short, trying to "accumulate the highest number of tourists in the smallest possible space," is an efficient model, and Benidorm pioneered this, starting back in 1956.
Last week in a conference on tourism, the Spanish Government praised Benidorm in the way it managed its tourist infrastructure: a sentiment echoed by academics in the field from both Alicante and Barcelona universities.