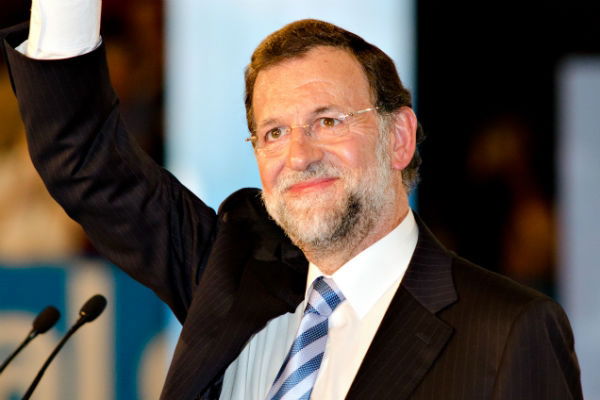 LINDA HALL looks at the Spain´s sweeping changes from both sides
YES
AUSTERITY is Mariano Rajoy's only option. Spain has no money and must compensate its absence with cuts and higher taxes. Consequently, next year's budget hinges on an 8.9 per cent reduction in spending while the government increases its income with new levies like the 20 per cent cut on big lottery wins. 
Much of what the government hopes to save in 2013 will be swallowed up by interest on money advanced to finance the country's debt.  International confidence in Spain's ability to cope is vital and belt-tightening is Rajoy's answer. 
He is demonstrating that the country's deficit is not unmanageable and he can break the vicious circle of increased spending which incurs more debt, but still ends in austerity.
Rajoy's 2013 budget was even harsher than expected and applauded by the EC as well as weighty Germany, which sees austerity as the principal solution to Spain's economic woes. 
As Rajoy readily admits, the course now taken by his government diverges from the path promised during his election campaign. One pledge has been kept, however: labour reforms to offset austerity and stimulate productivity.  
Unemployment currently stands at more than 24 per cent and the reforms' results have yet to be felt. But easier hiring and firing regulations, coupled to tax breaks for employers and those starting up new businesses, will eventually kick in and eat away at the highest unemployment rate in the EU. 
This cannot happen overnight and until there are fewer jobless, savings and austerity are the way forward.
NO
MARIANO RAJOY'S austerity measures are not working. And neither is Spain.
As the government struggles to meet its targets, almost a quarter of Spaniards are out of work and more than one million families have no breadwinner. Half of the under-25s have no job and one-third of those do not receive unemployment benefits. 
Analysts outside and inside Spain predict that unemployment next year will reach 26 per cent and they challenge Rajoy's insistence that it will remain virtually unchanged.
With a quarter of the population not working and most of the three-quarters who do have jobs wary of spending, the economy is shrinking and growth is nil. Too many people have too little to spend and government estimates for next year are over-optimistic, claim analysts and critics. Targets cannot be met until employment rises. Not only do the employed pay direct and indirect taxes as well as Social Security but their cash maintains utilities, services and the leisure industries while filling retailers' tills. Modest customers buoy up the economy, not the big spenders.
Rajoy preaches and practises austerity but has not succeeded in convincing the markets or the ratings agencies. His measures are halting economic growth and claims that labour reforms will make more jobs available sound hollow.  Businesses struggling precisely because of Rajoy's obsession with austerity are simply finding it easier to sack workers.
Austerity is the kiss of death – not life – for Spain. It has not invigorated the economy and is not reducing Spain's deficit or its debt.