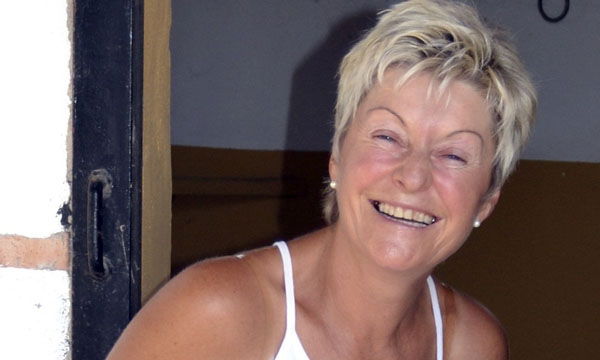 Saving horses lives and educating youngsters to help eradicate animal mistreatment are top priorities for Sue Weeding. Gemma Quinn reports.
Vital Statistics
• Originally from: Suffolk, UK
• Lives: Rojales, Costa Blanca
• Age: 56
• Status: Married 
• Hobbies: No time with all the horses!
• Best thing about Spain: Positive changes in animal welfare attitudes 
• Worst: Flies
• Most like to meet: A rich investor!
You are co-founder of Easy Horse Care Rescue Centre in Rojales. How did it start?
Within three months of moving into our finca we had acquired two horses left after their owner had died, then in October 2008 we were alerted to Luceiro who had lost an eye and left in a semi-dark stable with just enough food pushed through bars for nearly a year. We saved him from the butchers and the centre was created!
How many horses have you rescued?
Fifty nine, but we have re-homed many more plus numerous dogs, cats, rabbits and also pigs! 
How does the rescue centre survive?
We rely on donations and the dedication of around 60 volunteers fundraising and working in our five charity shops opened on the Costa Blanca in the last year. Now we plan to branch out across Spain.
An other expnsions? 
We are in the process of opening our second centre that will focus more on education and training as the only centre in Spain to offer BHS qualifications, the highest globally recognised. Also next month we will lobby parliament over animal care and treatment laws. 
For more information visit www.easyhorsecare.net