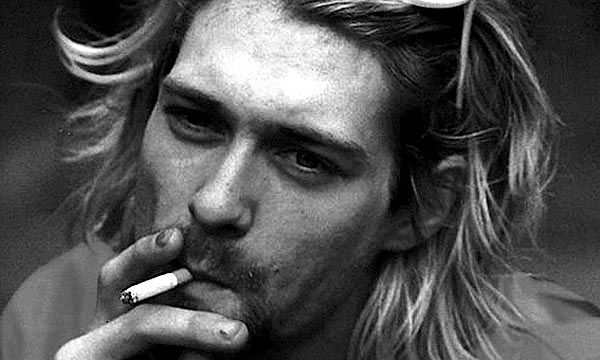 A FRIEND was complimenting me on my last column (always a pleasure to hear) and she noted that just as she was 'really getting into it', it ended.
When writing for magazines or newspapers one is restricted by word length. In many cases this is a good thing as it focuses the mind and prevents bottom-numbing boredom for the reader (something Tolstoy should have considered when writing  War and Peace; that and employing a ruthless editor).
So with my self-esteem in place and my head in the clouds I sauntered off to consider her comments, and was promptly waylaid by a tenuous thought related to last week's piece about Darwin. For wasn't my friend's comment exactly what we believe about our span of life. Darwin writes of rational thought, one of the cruel by-products of which is the explicit knowledge that we all die, every one of us.
Paradoxically one tends to think about death more often when younger, when statistically it is less likely to happen. I remember the changing faces on my bedroom wall, from the prone, feminine form of the poet Thomas Chatterton to the grunge-eyed stare of Kurt Cobain. To the very young, death is glamorous. "It is better to burn out than fade away," Cobain wrote in his suicide note. I agreed with that sentiment when I was a serious stick-up-ass art student, but nowas a woman of a certain age I would much rather fade away, slowly, for centuries if possible (and with an equally slow to fade George Clooney).
From James Dean to Heath Ledger, the tragedy of a young death has elevated the perceived talent of many artists, actors, writers and poets. The name Chatterton and his death portrait by Henry Wallis are better known than the few, overly romantic poems that he wrote. In contrast, Mozart, who also died young, is well known for his incredible talent and the heart- breaking genius of his music, which is exactly how it should be. Real genius doesn't need an early death to define it.
As far as death goes I'm of the same mind as Woody Allen; I know it'll happen eventually I just don't want to be there when it does. My experience of a friend's death at a young age put me off forever. Early death is tragic, dirty and unfair.
Death is a bastard with many nasty tricks up his sleeve. His victims are not all pale-faced and tortured, faces beautifully lit, gentle tears rolling down smooth, creamy skin, listening to the distant sound of a mournful saxophone as they expire. Death is brutal and sad.
Cobain blew his head off, Chatterton drank arsenic which turned his face blue, and Jim Morrison choked on his own vomit. Not very romantic, is it? The reality of young death should disavow us of its romanticism. Death sucks and if you're a vampire, it really sucks.
If someone asked me to press an immortality button I would, without a second thought.  I know it won't happen, so I put the knowledge of my inevitable death to the back of my mind and continue to sweat the small things instead. It's easier. Now where did I put my Sonic Screwdriver?