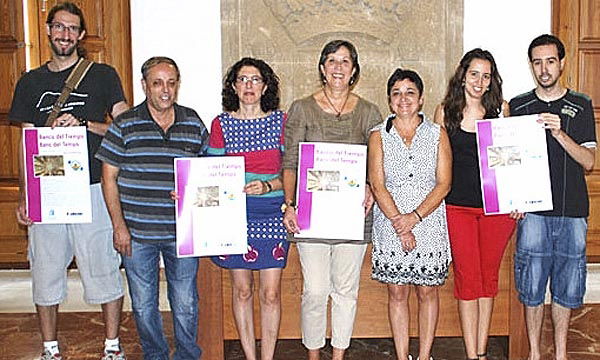 A NON-PROFIT association named the 'Banco de Tiempo Libre' (BTL) – 'Bank of Free Time'  – has been set up in the Javea area. But this is no ordinary bank; it does not have anything to do with money. 
Supported by the town hall, the BTL has been established to promote an exchange of services between residents. The currency is 'an hour of your time', a time bank with a maximum personal balance allowance of 10 hours. 
This is how it works. Using special books of free tickets, participants can benefit from a variety of services, ranging from hairdressing to care for the elderly, massage, computer science, maths classes, collecting children from school, home repairs, cooking and sewing, to name just a few already under offer within the scheme. 
The only requirement is that the user offers a return service on the same help basis.  Everyone within the municipality is invited to join the 'Time Bank' by visiting the Centro Social, first floor, where enrolling facilities will be available on Mondays and Thursdays from 10am until 2pm and on Wednesdays from 4pm to 6pm. 
A Blog site about the association is currently under construction: http://btl2xabia.blogspot.com.es/