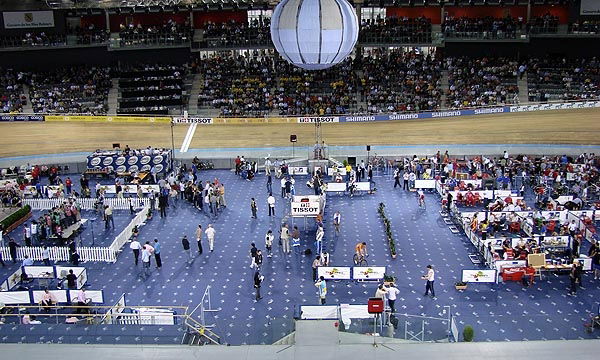 THE 'Palma Arena' corruption case saw its second court sentence. Former Palma de Mallorca's velodrome manager, Jorge Moises pleaded guilty at the last minute, in order to avoid jail. 
Moises was sentenced for embezzlement, breach and false documentation. The other person sentenced in this particular trial of the extensive case – it was split up by the judge in 25 parts – is Jane King, former Secretary General in the Balearics Public Relation Office. 
In 2006, King guaranteed Moises a €12,000 contract paid with public money for a job he never did. The money was returned and as Moises and King pleaded guilty, they won't face prison. Moises, however, is still pending another trial, so he could finally go to jail if the sentence cannot be substituted by a fine. 
The Palma Arena process started in October 2007 when left-wing PSOE party councillor Mateu Cañellas denounced the former Balearic Government for authorising a €90.6 million investment to construct the velodrome, almost doubling the €48 million in the initial budget. 
In March 2012, former President Jaume Matas was sentenced to six years in jail. This was the first trial of many to come. So far, more than 30 people have been accused in this corruption case, including the Duke of Palma and King Juan Carlos' son-in-law, Iñaki Urdangarin, who is being investigated over claims he misused public funds given to a foundation he ran (Instituto Noos).